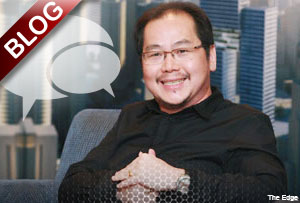 ON Wednesday, my portfolio performed well while the broader market fell.
The portfolio value went up by 1.67% to RM110,124.31 while the FBM KLCI decreased by  0.01%.
Total returns for the portfolio increased from 8.3% to 10.1%.
The portfolio started on 8 July 2014 with a capital of RM100,000. Since then, it has outperformed the FBM KLCI by 12.9%, and has registered an annualised return of 46.8%.
Total profits currently stand at RM 10,124.31.
The gainers for the portfolio were KSSC(+9.1%) and Sycal(+6.7%). The stock that lost ground was Heveaboard (-2.5%).
The following share was bought yesterday, following the pick-up in trading momentum:
Malton Bhd (Stock code: 6181) : 4,500 shares at RM1.12 per share. The company is principally involved engaged in property development. It is also involved in construction as well as project management including rehabilitation of abandoned housing government low cost development projects as well as large scale private development management projects such as Pavilion Kuala Lumpur Project. The company is trading below book value of 0.7 with upcoming projects in Bukit Jalil ,Batu Kawan and Johor.
The following shares were sold yesterday,
TMCLife: 9,000 shares at RM0.59 per share.
Ge-Shen: 9,700 shares at RM0.50 per share.
Goodway: 8,400 shares at RM0.62 per share.
Tong Kooi Ong is executive chairman of The Edge Media Group. Feedback is welcomed at www.tongkooiong.com