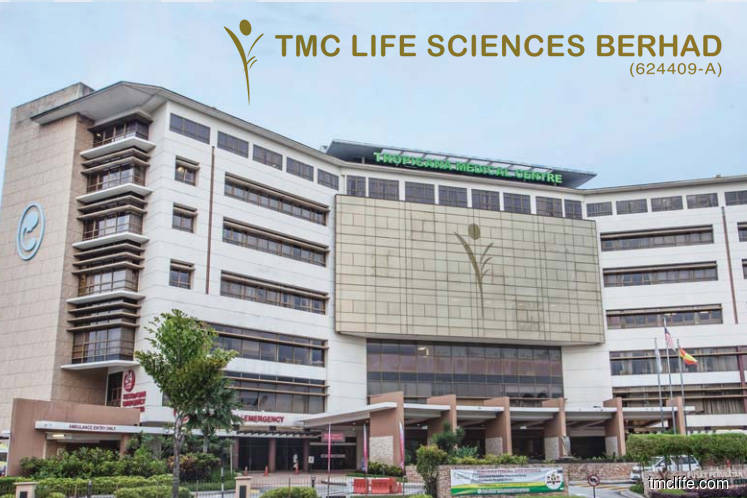 PETALING JAYA (Feb 20): TMC Life Sciences Bhd is expecting its fertility business to contribute more to its top and bottom line earnings.
At a press conference following its annual general meeting today, TMC Life Sciences chief executive officer Wan Nadiah Wan Mohd Abdullah Yaakob said its fertility business has seen double-digit growth in earnings.
As such the group is expecting a 70:30 contribution between its hospital business and fertility business for the financial year ending June 30, 2020 (FY20).
"Once our Puchong fertility opens in May, we can expect our fertility business to contribute more to our revenue and net profit," she said.
This fertility business is receiving a good response from patients, with the bulk of patients coming from Indonesia and Malaysia, explained Wan Nadiah.
Beyond FY21, the group is expecting a net profit contribution of 60:40 between its hospital and fertility business.
In FY19, its hospital segment contributed 83% of revenue, with the rest coming from its fertility business.
When asked if the ongoing Covid-19 outbreak had impacted its operations, Nadiah said there has been a decline in Chinese patients coming in for its fertility clinics, but noted that Malaysian and Indonesian patients will cushion the impact of the drop in Chinese patients.
When asked about the group's overall earnings, Wan Nadiah said the group expects earnings growth to be stable, and noted that it is currently seeing more high complexity cases at  Thomson Hospital Kota Damansara, in which the number of beds is to increase to 400 beds in the first half of the calendar year 2021.
In line with the expansion of its Kota Damansara hospital and the development of its Thomson Iskandar Medical Hub project in Johor, operating costs are expected to rise 10% in FY21, according to the group's chief financial officer Jimmy Wong.
In terms of capital expenditure (capex), the group has earmarked RM183.7 million for its Kota Damansara hospital, Iskandar medical hub and its Puchong fertility centre until FY21.
Recurring income capex will be RM25.6 million.