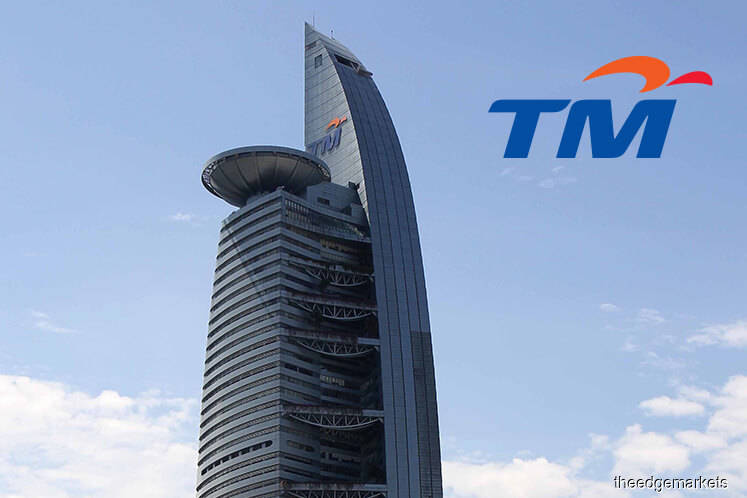 KUALA LUMPUR (July 12): Telekom Malaysia Bhd (TM) has unveiled a new entry-level broadband-only plan that is priced at RM79 per month and is exclusive for the bottom 40% (B40) income group with a household monthly income of below RM4,500.
Dubbed "unifi basic" and to be rolled out on Aug 15, TM said the price of the new high-speed plan — which has a 30Mbps internet speed and comes with a 60GB monthly usage quota — is 55.87% lower than a similar plan it is currently offering at RM179 per month.
"The new plan marks our commitment to bring better affordability and price, speed and coverage for all Malaysians to enjoy a seamless digital experience with unifi," TM acting group chief executive officer Datuk Bazlan Osman told a media briefing.
"We expect the new broadband plan to place Malaysia alongside the top broadband nations in the region," he added.
Currently, the unifi broadband services come in three internet speeds: 10Mbps, 30Mbps and 100Mbps.
"The starting broadband speed is 10Mbps, and with the new plan, consumers will begin at a much higher internet speed of 30Mbps, which will suit the current lifestyle," Bazlan added.
While TM did not disclose its official subscriber target, Bazlan said the company is eyeing its existing pool of 800,000 home unifi customers, along with 2.7 million people from the B40 income group.
"Pre-booking will begin as early as July 15 through our website, where we have stated the eligibility criteria for this new plan," he added.
TM's launch of the new entry-level broadband plan today follows its previous media briefing on July 3, in which it had announced the plan to launch a new internet plan that is priced at less than RM100 per month.
At the same time, Bazlan said the launch of the new entry-level broadband plan is in line with the new government's aspiration "to double the broadband speed at half the price."
In June, Communications and Multimedia Minister Gobind Singh Deo told fixed broadband operators to slash prices by at least 25% by year-end, following the implementation of the Mandatory Standard on Access Pricing with effect from June 8.
Upon its launch in 2010, Unifi was priced at RM199 with a 10Mbps broadband speed. In 2016, the RM199 package was upgraded to 30Mbps.