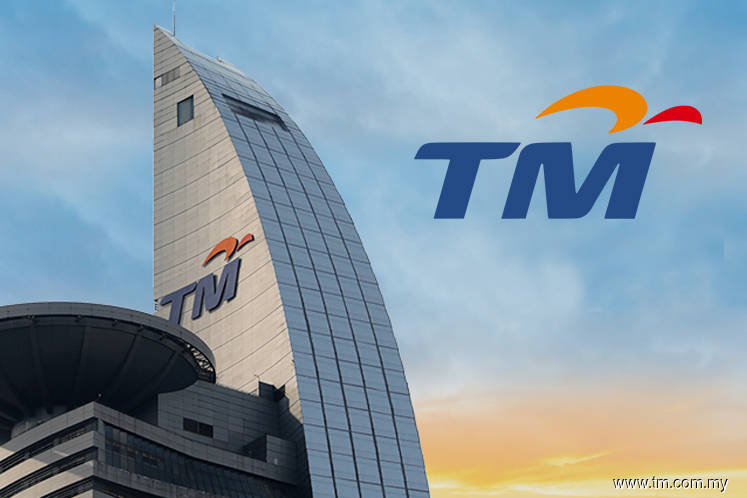 KUALA LUMPUR (June 25): Telekom Malaysia Bhd (TM) is seeking the allocation of 700 megahertz (MHz) spectrum to provide fixed wireless access (FWA) broadband in a more economical and feasible manner in rural areas, according to Hong Leong Investment Bank (HLIB) Research.
In a note today, HLIB Research Analyst Tan J Young said that during a meeting, the telco stated that it is not keen on C-band networks as they are more suitable for wireless players.
The telco also reiterated that it does not intend to be another player in the already overcrowded and oversaturated mobile market — which has an approximately 130% penetration rate — as TM does not have a matured network.
"unifi Mobile is merely positioned to complement fixed offerings with a convergence proposition," said Tan.
Meanwhile, its infrastructure company (InfraCo) has been separated from its service arm — resulting in it being more agile and neutrally positioned for all access seekers, including its own.
"Its main focus will be providing connectivity (mainly demand-based fibre roll-outs) and quality of service. Recurring rental payment from access seekers is expected to yield income stability," he added.
Meanwhile, its service company (ServiceCo) acts as an in-house access seeker that addresses customer needs and offerings.
Tan noted that the ServiceCo is crucial to customer acquisition and incentivising subscribers to upgrade from Streamyx to unifi to improve asset monetisation.
TM's data centre has also seen greater demand due to accelerated adoption of cloud computing amid the Covid-19 pandemic.
Notably, its Iskandar Puteri Data Centre is beginning to see some spillover effects from Singapore, providing good visibility.  
In terms of the movement control order's (MCO) impact on TM ONE, Tan said it is manageable as large tier-1 enterprise clients — banks, government and multinational corporations (MNCs) — remain financially strong.
Only a small number of small and medium enterprises (SMEs) sought payment deferment and discounts, which TM would evaluate on a case-by-case basis.
Tan also observed that TM had redeployed part of its workforce towards sales and marketing — which is currently understaffed — through training and upskilling, and expects its large 24,000-strong workforce to shrink due to natural attrition.
"We maintain our 'buy' call on the back of an unchanged DCF (discounted cash flow)-derived fair value of RM5.17 with WACC (weighted average cost of capital) of 7.5% and TG of 0.5%. We are particularly positive on its cost optimisation measures which are now yielding an impactful outcome. Leveraging on its extensive fibre reach, TM is definitely a prime beneficiary of 5G roll-outs. Other catalysts include awards of the NFCP (National Fiberisation and Connectivity Plan) and 5G airwaves," Tan opined.
Shares in TM were down 0.75% or three sen at RM3.97 as of 9.22am today, valuing it at some RM14.95 billion. It saw 329,600 shares traded.