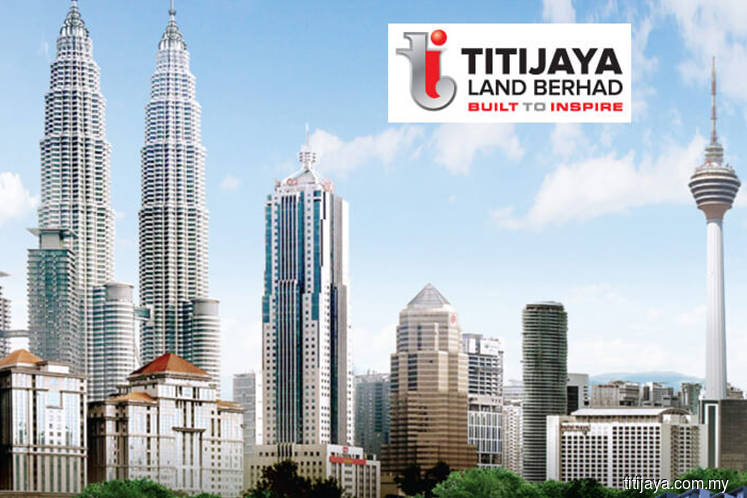 KUALA LUMPUR (April 29): Titijaya Land Bhd has inked a five-year agreement with a Chinese state-owned medical equipment manufacturer to develop a business that will be involved in the trading and distribution of medical and hospital equipment, as well as medical industry-related real estate.
In a bourse filing, the group said its wholly-owned Titijaya Resources Sdn Bhd (TRSB) had inked the strategic collaboration agreement with Sinopharm Medical Equipment QuanZhou Co. Ltd (SMEQ), which is part of Sinopharm China National Medical Device Company, whose holding company is China National Pharmaceutical Group Corp (Sinopharm Group).
"Sinopharm Group is a large healthcare group directly under the State-owned Assets Supervision and Administration Commission (SASAC) of the State Council, with a full chain in the industry covering R&D (research and development), manufacturing, logistics and distribution, retail chains, healthcare, engineering services, exhibitions and conferences, international business and financial services," said Titijaya.
The main, immediate focus of the collaboration will be the supply of equipment such as personal protection equipment (PPE), RT-PCR (real-time reverse transcription polymerase chain reaction) test kits, rapid test kits, mobile test labs and other necessary equipment needed to combat Covid-19.
Under the agreement, Titijaya said TRSB and SMEQ will collaborate to develop the business by leveraging on the supply and value chain of Sinopharm Group and SMEQ in China, as well as the networks of TRSB and Sinopharm Group.
"For other businesses of Sinopharm Group not within the scope of business of SMEQ, SMEQ will assist TRSB to develop such scope of business by coordinating with Sinopharm Group to accommodate the demands of TRSB," Titijaya said.
TRSB, meanwhile, will be responsible to provide infrastructure, land and facilities for medical industry operators recommended by Sinopharm Group or SMEQ.
The agreement can be renewed for another five-year term, subject to agreement by both parties.
Titijaya shares closed unchanged at 26 sen apiece today, giving it a market capitalisation of RM352.37 million. It saw 304,100 shares changing hands.