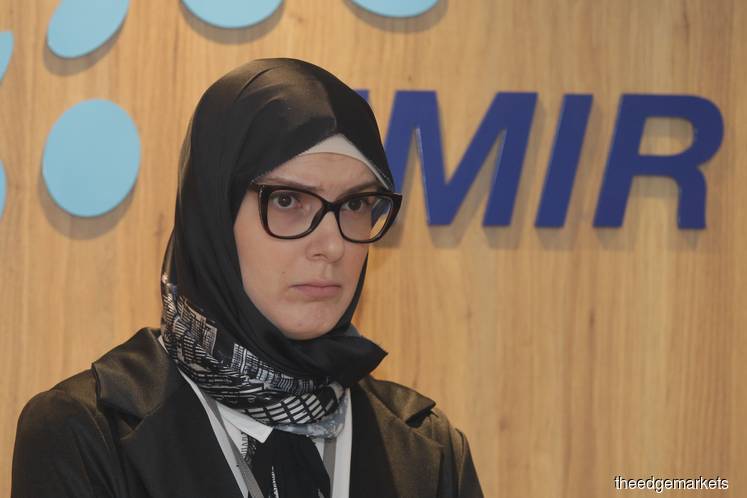 KUALA LUMPUR (Dec 12): A survey by think tank EMIR Research shows that a significant number of Malaysians would vote for an independent party if the next general election were to take place in the near term.
Specifically, 41% of Malaysians said they would vote for the ruling Pakatan Harapan (PH) coalition, while 38% would choose the Umno and PAS faction, which have now become a political alliance called Muafakat Nasional.
Another 17% said they would vote for independents while 4% declined to disclose their choice. Based on the estimated margin of error of plus and minus 3%, however, the contest can be more reliably described as being neck to neck, said EMIR Research.
The inaugural survey, which polled some 1,992 respondents nationwide, gauged their views on the current Cabinet's performance based on the government's manifesto promises. From this, respondents were also asked which party they would choose if the 15th General Election (GE15) were to be held in a short time.
A full term is typically five years and GE15 is expected to take place in 2023.
"It is interesting to note the substantial support of 17% obtained by independents who could play the role of kingmaker. Could this also be a harbinger of emergence of a third force movement when independents who are fed-up with both PH and Muafakat Nasional decide to coalesce into a single movement?" EMIR Research team member Professor Dr Margarita Peredaryenko (pictured) said during a press conference.
Income wise, PH gets the vote of confidence of 51% from the middle income bracket (those earning RM3,001 to RM5,000) and 52% of the high income bracket (more than RM5,000).
"Unsurprisingly perhaps, the latter (high income) tends to be more inclined to vote for the PH government because they also tend to be less affected by socio-economic and economic issues revolving around the cost of living of the 'perut' economy.
"Whereas for those earning less than RM3,000, 45% indicated their intention to vote for Muafakat Nasional, which is not very far off from the 40% of the same group who expressed intention to vote for PH.
"With the right design and implementation of public policies, particularly on the perut economy, PH can further outdo its rival, Muafakat Nasional, in securing a solid majority of the votes," Peredaryenko explained.
In terms of ethnicity, the divide is glaring with Malays and Bumiputeras preferring Muafakat Nasional by 53%. The Chinese prefer PH with a 64% majority, while the Indians gave a majority of 52% vote for the ruling coalition.
"This means that PH has much work to do to close the gap with Muafakat Nasional in relation to Malay and Bumiputera support," Peredaryenko said.
This is also the case on the urban rural divide, as the results of the survey show that 58% of rural folks prefer Muafakat Nasional, whereas the 48% of urbanites prefer PH.