This article first appeared in The Edge Malaysia Weekly, on October 28, 2019 - November 03, 2019.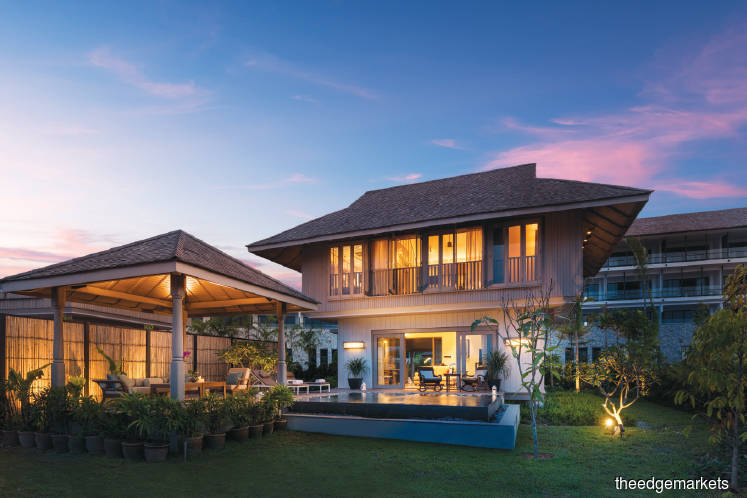 Anantara Desaru Coast Resort & Villas in Johor is set to open its doors on Dec 1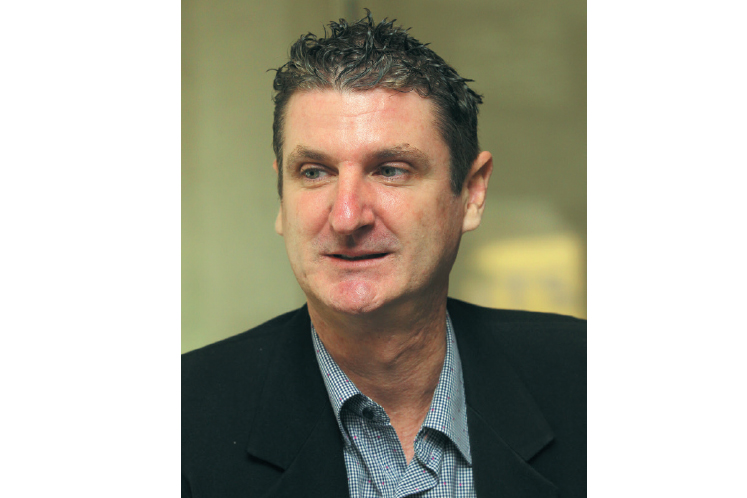 Thomson: We do need that hub here (in Kuala Lumpur) now that we have Anantara Desaru
Photo by Haris Hassan/The Edge
THE Minor Hotel Group (MHG), which is scheduled to open the Anantara Desaru Coast Resort & Villas in Johor on Dec 1, is looking at a second hotel investment in Malaysia.
The hotel arm of Thailand-listed Minor International Pcl is particularly keen on a city hotel in Kuala Lumpur.
The group, which emerged as the world's 18th-largest hotel chain by number of hotels after completing the purchase of NH Hotel Group late last year, is also keen to expand to other locations in Malaysia.
"We do need that hub here [in Kuala Lumpur] now that we have Anantara Desaru," MHG director of public relations & communications Mark Thomson says in a recent interview in the capital. He hints that an announcement could be made "relatively soon" as negotiations are at an advanced stage.
Thomson says the planned hotel is likely to be a new build, adding that MHG is open to owning the asset in its entirety or holding a majority stake. MHG owns 60% of Anantara Desaru, with a US$34.8 million share of the US$58 million resort. The remaining stake is held by Themed Attractions Resorts & Hotels Sdn Bhd (TARH), the hospitality arm of Khazanah Nasional Bhd.
At the same time, Thomson is open to signing a pure hotel management contract as well. "It might be something like the AVANI brand, which would be very suitable in terms of its rooftop bars and large open spaces for meetings."
The AVANI Sepang Goldcoast Resort is a managed asset and MHG's sole operational property in Malaysia.
"As a company, we also want to move away from destination resorts, so we will be looking for hotels in city areas," Thomson says. The group has confirmed the opening of AVANI in Kota Kinabalu in 2021. The new-build hotel with 378 rooms will be developed by KTI Property and managed by MHG.
Thomson says the opening of one brand often leads to the eventual opening of another brand. "The overall strategy of our company is that we want to cover each of the market segments. If you look at hub cities or main cities, if we have an Anantara, we still want to catch that four-star component as well. And so, we would be looking at the AVANI and also long-term stays."
Even so, he says MHG has yet to explore these options as its focus remains on the opening of Anantara Desaru. The resort will have a total of 123 keys, of which 20 are three- and four-bedroom residences on the beach. Anantara will also feature 13 one- and two-bedroom pool villas and 90 hotel rooms. Rates for a basic room start from RM923 per night. Thomson says the resort has already secured forward bookings from a large domestic crowd, particularly for birthday parties.
It is worth noting that Anantara will be the third of four hotels to open in TARH's 16 sq km Desaru Coast site. The 275-room The Westin Desaru Coast and the 365-room Hard Rock Hotel Desaru Resort have both commenced operations. Anantara Desaru will be next, followed by the ultra-luxurious One&Only Desaru Coast — comprising 44 suites and 50 private homes — in the first quarter of next year. For One&Only — which operates the popular Atlantis The Palm and Royal Mirage in Dubai — Desaru will be its first foray into Southeast Asia.
On potential challenges, Anantara's cluster director of public relations, international, Etienne De Villiers says, "What we have found is we are not only just promoting a new hotel (in an established well-known destination) but we are promoting the destination as well. We are working closely with Desaru Coast."
De Villiers even views competition within Desaru Coast favourably. "[It would be] absolutely a competition, but it elevates the status of the destination if international brands come in. You are also opening up to a much larger market," he observes.
He expects Desaru Coast to rival Singapore's Sentosa as a destination once all the components are up and running. Last year, Desaru Coast opened the Desaru Coast Adventure Waterpark and Desaru Riverside retail and amphitheatre.
Apart from Malaysians, who are expected to make up the bulk of its guests, the resort will target Singaporeans, Chinese, Taiwanese, Britons, Americans and Australians. A new ferry terminal — linking Tanah Merah (near Changi Airport in Singapore) directly to Desaru — will be completed at the end of next year, helping to bring more tourists to Desaru. The ferry journey is expected to take just an hour.
Anantara also expects to fly guests into Johor by private jet. "We have private jets called Mjets and you can fly in directly into Johor Baru," De Villiers says. Anantara has a partnership with MJets to offer The Anantara Private Jet Experience that can be tailor-made to suit guests' needs.
Meanwhile, Anantara Desaru plans to leverage the property's allure as a wedding destination. Destination weddings are a huge market for the group, particularly at its Anantara Riverside Bangkok property. "We have pitched for a Bollywood wedding for Anantara Desaru for February or March," De Villiers reveals.
The top-end Anantara brand was introduced in 2001 while the upscale four-star AVANI was launched in 2012. The Anantara brand is about providing experiences. In Maldives, it is about swimming with manta rays while in the Golden Triangle in Northern Thailand, it is about walking with elephants or staying in a jungle bubble lodge. Anantara Siam in Bangkok plans to provide guests an opportunity to obtain the sacred Buddhist tattoo called Sak Yant, a magical talisman made popular by Angelina Jolie and Brad Pitt. Getting a Twin Tiger design will cost up to US$3,000 per hour.
In 2011, MHG purchased Australian long-term stays brand, Oaks. In 2016, it bought the Portuguese brand, Tivoli, allowing it to enter Europe and Brazil. Yet another of its brands is the Elewana Collection in Africa. De Villiers describes the Elewana Collection as "taking the word camping to the next level". Guests get to stay in tents that look like a presidential suite, luxury tree houses or coffee plantations. In Kenya, customers can hop on a glass-bottomed plane to view animal migration on the plains below.
With the takeover of NH Hotel Group, MHG has added brands like nhow and nh collection to its portfolio, bringing the total number of its hotels worldwide to over 530.
Apart from the hotels, Minor International also owns Anantara Spa and Mandara Spa. It also operates Asia's largest casual dining restaurants, including The Pizza Company and Thai Express. It is also the distributor of lifestyle brands such as Charles & Keith, Brooks Brothers, Esprit and Bossini.
In the financial year ended Dec 31, 2018, Minor International posted net sales of 74.94 billion baht and a net profit of 5.45 billion baht. Hotel operations contributed 64% of net sales, followed by food (30%) and lifestyle (6%).