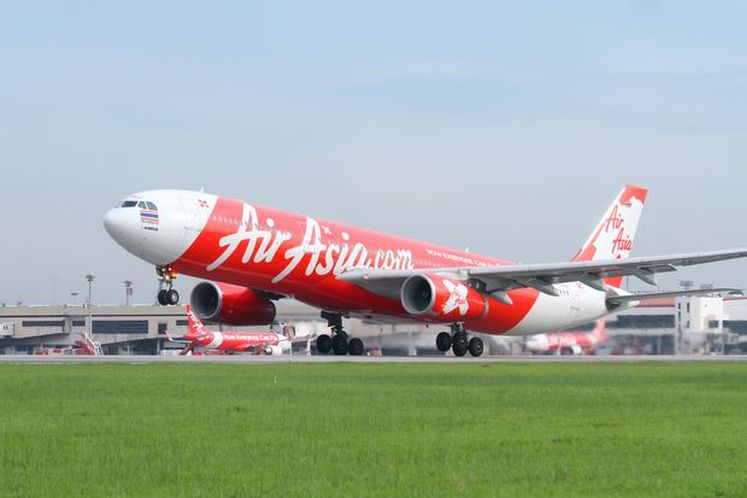 KUALA LUMPUR (July 17): Thai AirAsia X confirms that China has issued a seven-day suspension on its flights following the discovery of confirmed COVID-19 infections on board its XJ808 flight from Don Mueang to Tianjin on July 10.
In a statement, Thai AirAsia X said it is working closely with the Civil Aviation Administration of China (CAAC) following the suspension.
"Thai AirAsia X would like to reiterate that all of its flights to China are operated with strict compliance to CAAC standards. All passengers on board the said flight have undergone all required checks and provided relevant documents, including health certificates, confirming their COVID-19 status as negative.
"The said flight was on a short transit in Don Mueang International Airport from Kuala Lumpur, carrying Chinese nationals returning to China. The initial flight code for the Kuala Lumpur to Don Mueang flight is XJ 325. All passengers were not allowed to disembark from the aircraft during the transit in Don Mueang with strict compliance to all aviation regulations and health protocols," it said.
"Passengers on board XJ808 were subjected to another health screening upon arrival in Tianjin according to local policy and five passengers were confirmed positive for COVID-19. Thai AirAsia X continues to fully cooperate with all relevant authorities for this matter," it added.
Prior to this, Thailand's local media reported that the CAAC had imposed a temporary ban on Thai AirAsia X's Bangkok-Tianjin flights after several passengers tested positive for COVID-19 on a recent flight. It was also reported that the XJ808 flight had made stops in Manila and Thailand before arriving in China.
Positive COVID-19 cases were also found on a recent flight operated by Thai Lion Air, which took off from Jakarta for Guangzhou and made a stop at Don Mueang airport.
Following these incidents, the Civil Aviation Authority of Thailand (CAAT) had enforced a new rule requiring passengers on Thai-owned chartered flights or special flights transitioning through Thailand to have a valid COVID-19 clearance certificate, according to the Bangkok Post.
Quoting CAAT director-general Chula Sukmanop, the publication wrote that the new requirement would also apply on flights that make a refuelling stop in Thailand without passengers leaving the aircraft.
This was to prevent Thai airlines from being blacklisted by authorities in destination countries in the event a COVID-19 infection is detected on their flights, said Chula, citing the Thai AirAsia X and Thai Lion Air flights as examples.
Thai AirAsia X is a joint venture between AirAsia X Bhd and Thai AirAsia, which is in turn a joint venture between AirAsia Group Bhd and Thai-listed Asia Aviation PCL.
AirAsia X shares ended the day unchanged at 8.5 sen today, giving it a market capitalisation of RM352.59 million. AirAsia's shares also settled unchanged at 73.5 sen, valuing it at RM2.46 billion.
Read also:
https://www.theedgemarkets.com/article/thai-airasia-x-flights-china-bann...