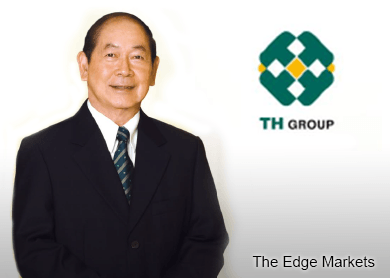 KUALA LUMPUR (Jan 29): Founder and group managing director of TH Group Bhd, Lei Lin Thai, has been charged with insider trading of the company's shares, which allegedly took place in 2008, at the Kuala Lumpur Sessions Court today.
Lei, claimed trial to all 53 counts of insider trading brought against him. The alleged offense is under section 188 (2) of the Capital Markets and Services Act 2007 (CMSA), which is punishable by a maximum 10 years' prison and a fine of not less than RM1 million.
According to the charge sheets, Lei has traded some 2.77 million TH Group shares between June 5, 2008, and Sep 22, 2008, while he was in possession of information that was not generally available.
It was alleged that Lei knew of the proposed privatisation of TH Group via a selective capital repayment exercise back in 2008.
These transactions are said to have been carried out by Lei using central depository system accounts of Wong Joon Mui, Lau Sin Ling, Chung Yin Mui and Ng Lai Sim. The four have also been charged as accomplices to Lei's actions under sections 188 (2) and 370(1) of the same act.
The court has allowed bail at RM300,000 for Lei and RM100,000 each for the four alleged accomplices.