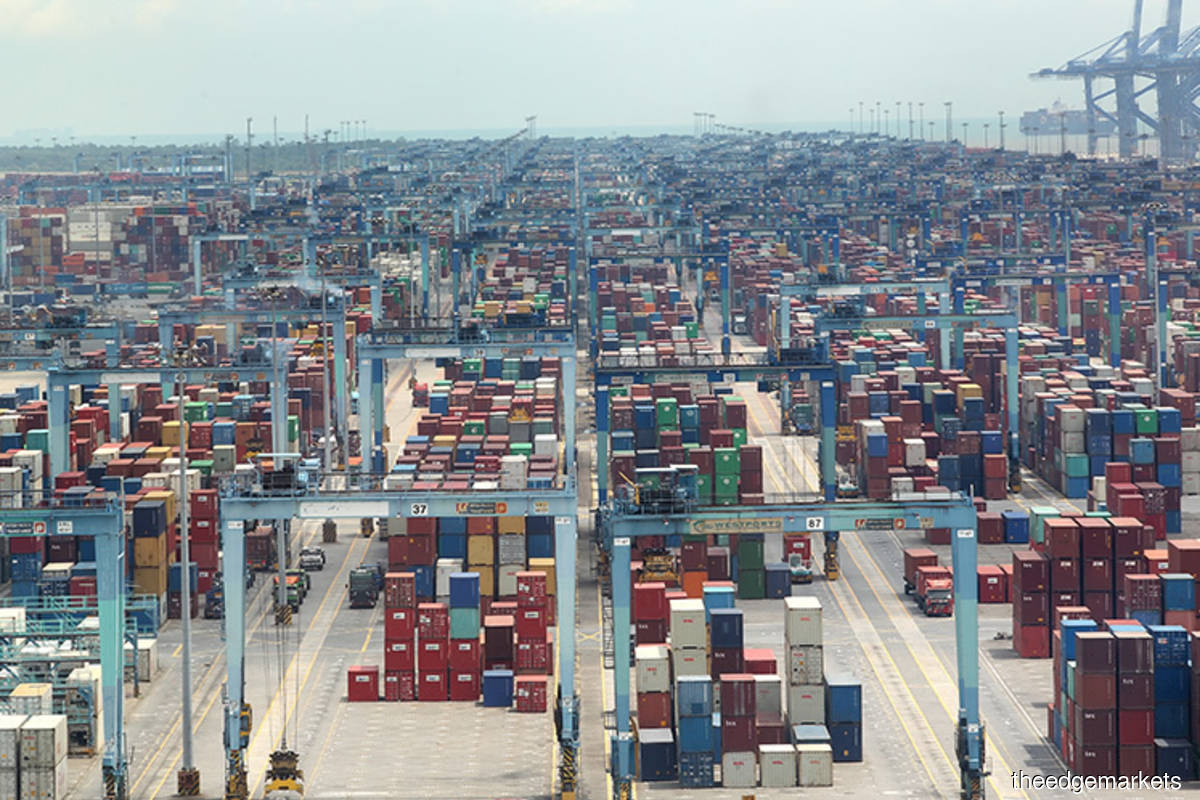 KUALA LUMPUR (Sept 28): Finance Minister Tengku Datuk Seri Zafrul Abdul Aziz said the Bumiputera Agenda Steering Unit (TERAJU) is in the midst of studying the Bumiputera participation requirement for freight forwarding companies.
During the ministers' question time in Parliament, Seremban Member of Parliament Anthony Loke asked the finance minister whether the government is ready to review the 51% Bumiputera participation policy for freight forwarding companies as the latter find it difficult to meet the existing equity requirement.
Tengku Zafrul said there is still no long-term solution to the matter, although the Ministry of Finance (MoF) had twice approved the Federation of Malaysian Freight Forwarders' (FMFF) request for an exemption from the requirement — up to December 2021 and subsequently up to December 2022.
"Recently, the MoF extended the exemption period for the second time up to December 2022, so that TERAJU can study and review the requirement for Bumiputera participation in the logistics industry in detail.
"The findings of the study will be tabled to the Cabinet to chart the direction of bumiputera participation in the logistics sector, as well as ensuring that the industry continues to grow," said the minister.
Loke, meanwhile, said he hopes that the government would review the policy, adding that the policy is unfair as it does not apply to freight forwarding companies which are 100% foreign-owned.
He also noted the "open secret" that many of the companies set up after 1990, which are 51% owned by Bumiputera on paper, are actually "Ali Baba companies are owned by non-Bumiputera".
'Views of all stakeholders to be taken into account'
"Any decision by the MoF on this matter has to take into account the views of all stakeholders. The issue needs to be studied in detail," Tengku Zafrul said.
"As mentioned by the prime minister during the tabling of the 12th Malaysia Plan (12MP) on Monday, Bumiputera corporate equity holdings only stood at 17.2% despite it being 30 years since the New Economic Policy was introduced.
"Therefore, the proposal to introduce an equity safety net framework and the establishment of a Bumiputera prosperity division to coordinate all initiatives related to this matter is most welcome," he added.
For more Parliament stories, click here.
Read also:
Tengku Zafrul: Higher statutory debt limit needed for more fiscal space to support reopening of economic sectors, ensure sustainable recovery