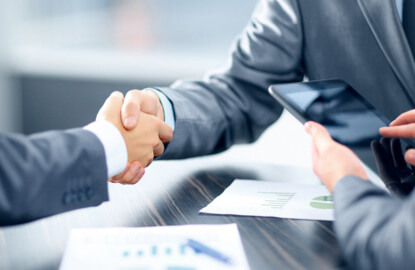 SINGAPORE (March 14): Technology mergers and acquisitions (M&A) have hit an all-time global value record of US$466.6 billion (S$660.1 billion) in 2016.
According to the EY Global technology M&A report: October-December 2016 and year in review, this marks the highest value recorded in global technology industry, and 2% more than the prior record set in 2015 of US$419.6 billion.
The 2016 aggregate deal value was driven mainly by Asia-Pacific and Japan (APJ) where aggregate value soared 174% to a record breaking US$141.4 billion during the period mainly on disruptive cloud, mobile, social and data analytics deals.
Incidentally, APJ is also the only region whose aggregate value rose for the year as US buyer value fell 23% – which EY highlights as a "notable West-to-East value shift" where APJ's share of global technology M&A value nearly tripled to 30% last year from just 11% in 2015.
In a Tuesday release, EY explains that the hike was largely driven by China and Japan, with both accounting for 76% of the region's increase in aggregate value. Additionally, the increase was dominated by 24 big-ticket deals totalling US$108.9 billion in 2016 across the region.
In contrast to the full year's y-o-y global deal value increase, the overall deal value in 4Q16 declined 38% y-o-y to US$117.2 billion.
Full-year deal volume declined 5% in 2016 to 3,796 deals, and a 7% sequential 4Q16 drop to 844 deals was the second consecutive quarterly decline seen since 2012.
"The second-half slowdown in global technology M&A deal volume suggests tech companies are approaching a dealmaking plateau. But with digital disruption still in its infancy and the extraordinary growth of IoT-related deals, we don't expect this dip in volume to translate into a long-term decline in dealmaking," says Jeff Liu, EY global technology industry leader, transaction advisory services.
Joongshik Wang, EY Asean transactions leader for technology, media and telecommunications, believes there may be an even bigger hike in APJ deal activity for 2017 this year, considering how "Asia's old technology industries", such as telecom and media, "strongly require further consolidation".
"[Technology M&A] activity will also be driven by continued interest from APJ investors in new tech companies in areas such as Fintech, e-commerce and IoT where there are proven business models in the US market. Another possible trend this year will be large institutions showing more interest in disruptive companies to aid them in their digital transformation," he adds.