This article first appeared in The Edge Malaysia Weekly, on April 9, 2018 - April 15, 2018.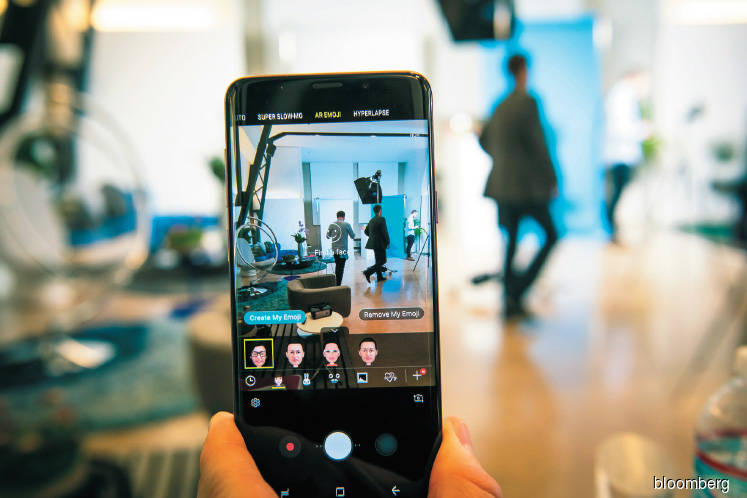 THREE years ago, veteran US activist hedge fund manager Paul Singer of Elliott Management waged a proxy battle to shake up South Korean tech giant Samsung Electronics Co. Though Singer failed in his battle to stop the merger between two affiliated firms within the Samsung group, he won the war. Lee Jae-young, Samsung's vice-chairman and heir apparent, whose father Lee Kun-hee has been in a coma for nearly five years, was jailed for bribing an associate of then President Park Geun-hye to facilitate that deal, triggering her impeachment and removal a year ago.
Last month, Samsung, the region's third-largest listed firm behind Tencent Holdings and ­Alibaba Group Holding, introduced its new iPhone challenger, the Galaxy S9. ­Although the S9 has not been a roaring success in part because the US$438 billion global smartphone market continues to shrink, it avoided the flameout of its predecessor Galaxy Note 7 phablet, which was recalled after its defective batteries exploded in users' hands.
A year after the debacle, Samsung is rebounding, benefiting from synchronised global growth and robust export growth amid demand for its high-end chips, screens and other components. In January, it reported a net profit of US$38.9 billion for last year. It recently overtook Intel as the world's largest semi­conductor company. "Samsung is one of the most underestimated and misunderstood companies in the world," says Mark Newman, ­semiconductor analyst at Sanford C Bernstein in Hong Kong, who once worked for Samsung.
"There are a few companies in Asia that you absolutely have to own as an investor and we think Samsung Electronics is at the top of that list," Janet Flanders Johnston, portfolio manager at TrimTabs Asset Management in New York, tells The Edge Singapore in a recent interview. The way she sees it, there is nothing quite like Samsung in the region. "It has a global brand, a stellar balance sheet, it makes hot products that are in demand and the company is still growing sales and profits at a fairly rapid rate," she says.
Aside from being the world's top smartphone maker and the global leader in LCD screens for smartphones, tablets, computers and TVs, Samsung also accounts for over a third of the total global memory chip capacity and nearly 60% of mobile dynamic random access memory chips (DRAM) capacity. Two-thirds of the smartphones currently in use worldwide, including iPhones, have a Samsung memory device inside. While Apple sees itself as an ecosystem player, a software company that makes smartphones with services being the icing on the top, Samsung modelled itself after the old, vertically integrated Japanese tech manufacturers such as Toshiba and NEC, which used to make everything from components to the end-product themselves. Detractors say the problem with an integrated model is, when the volume of end-products like smartphones is down, the component business collapses as well. Like Japanese tech players, Samsung also makes consumer electronics — everything from TVs and washing machines, to refrigerators and microwave ovens, as well as a ton of components that go inside them.
A chip firm at the core
Although known for its smartphones, which now account for over 38% of total sales, at its core, Samsung is a semiconductor company. Semiconductor manufacturing is a hugely capital-intensive business with large players such as Samsung investing billions every year in upgrading technology and tens of billions every few years to upgrade plants and expand ­capacity, says Mehdi Hosseini, semiconductor analyst for Susquehanna International Group in San Francisco. With its strong balance sheet, Samsung is one of the few companies in the world with the wherewithal to keep on investing and growing market share in the notoriously fickle feast-to-famine semiconductor industry.
What keeps Samsung's profit machine churning is its leadership in semiconductors. Memory chips have traditionally been a cut-throat business with just three major survivors — Samsung, another South Korean firm SK Hynix and US-based Micron Technology. (No 4 player Toshiba's memory unit was recently sold to a private equity group in which Hynix and ­Apple are among key shareholders).
"Consolidation has encouraged remaining suppliers like Samsung to prioritise profitabi­lity over market share," says Bernstein's ­Newman. He expects DRAM supply to remain tight in the near term, but forecasts the supply situation to improve later in the year as Samsung and Hynix migrate to new, higher-end DRAMs. Memory chip prices, he believes, are likely to remain firm and have further upside this year. NAND flash, where significant capacity is ­being added this year, is another story ­altogether. Prices of 64Gb NAND flash have fallen 5% since late last year and are likely to further slip over the next 12 months, Newman says.
Samsung is also benefiting from the boom in OLED, or organic light emitting diode, display screens that can be shaped into curves or even folded, unlike the older, less flexible LCD screens. Samsung uses OLED screens in most of its higher-end phones and Apple used Samsung OLED screens in its iPhone X last year. Samsung has a head start in OLED, though several others including South Korea's LG Display Co and Japanese companies are now making OLED screens. Apple is set to roll out its own MicroLED screens by 2020.
Smartphones: Big sales, little profits
Yet, it is the smartphone handsets that are Samsung's flagship products. Here, it is being squeezed by a bunch of aggressive Chinese handset makers such as Xiaomi, Huawei Technologies, Lenovo Group and ZTE Corp as well as Oppo, Vivo and Meizu. Indeed, the Xiaomis of the world are not just giving Samsung a run for its money in China, they now also have the lion's share of the market in large emerging markets from India to Indonesia to the Middle East and Latin America. In India, the world's fastest-growing large smartphone market, where Samsung once had over 35% market share, Xiaomi is now the clear leader. The top six Chinese makers have over two-thirds of the Indian market.
Samsung's big market share leadership in smartphones also masks profitability in that segment. It has a 22% of share of the global smartphone market in units sold, compared with around 15% for Apple. Huawei is third with a 10.3% share while Xiaomi and Oppo have just 7% each. But Samsung only accounts for 13% of revenues in dollar value of global handset sales compared with nearly 50% for Apple. Canaccord Genuity, a Toronto-based investment bank, estimates that Apple has a whopping 87% of the total global smartphone profit pool with Samsung taking most of the rest. Other smartphone makers either lose money or barely make much money from selling the handset itself. The key in smartphones is the sticky ecosystem and services. Apple controls its iOS operating system while Samsung uses Google's Android. Apple makes a lot of money from its App Store and selling services like music and movies that can be downloaded from its iTunes Store. In comparison, software and services are only a fraction of Samsung's revenue.
But you should think of Samsung and ­Apple as frenemies rather than arch-rivals. At a farewell speech last month, retiring Samsung chairman Kwon Oh-hyun said Samsung and Apple had a "curious" relationship and said people should expect that to continue. As much as they compete head to head, the world's two largest smartphone makers need each other. As the top memory chip maker, one of the top two operators of cutting-edge chip foundries and the ­No 1 OLED screen maker, Samsung needs Apple's high-end business. In 2011, component sales to Apple made up 9.5% of Samsung's total annual revenues. After Apple sued Samsung that year for patent infringements, it aggressively began reducing its reliance on Samsung. Yet, Apple remains Samsung's biggest single customer. IHS Markit estimates that over 25% of the total value of components in the iPhone 8 and iPhone X are made by Samsung. That flexible OLED screen in the iPhone X and the display panels on iPads? They were made by Samsung. ­Apple still buys some of its DRAMs and NAND flash from Samsung, although most are now sourced from rivals Hynix or Toshiba. The A11 Bionic processor in your iPhone 8 or iPhone X, or the new iPad Pro? That was designed by Apple itself but manufactured under contract either by Taiwan Semiconductor Manufacturing Co or by Samsung.
Samsung's detractors say while it is one of the world's best technology hardware players, its lack of focus on software, services and the ecosystem has kept it from moving to the next level. "It lacks a grand vision," says Hosseini of Susquehanna. "We have seen how companies like Nvidia, which was once a fraction of Samsung's size, have focused on an important niche and done well. Samsung does too many things. It needs to be more focused." Ironically, even as Samsung has created a huge global consumer brand, it has struggled to sell its own story to investors, says Susquehanna's Hosseini. The buzzwords in tech these days are artificial intelligence, robotics and augmented and virtual reality. Although Samsung makes chips for all those things, few realise just how leveraged it is to cutting-edge tech.
Improving cash flow
The year 2017 was an unusually big one for capex at Samsung, with the capacity expansion of NAND flash memory plants, including a new chip facility that cost nearly US$15 billion. Samsung has vowed to scale down its vast capex outlays this year. "They have been spending a lot of money on semiconductors, particularly memory chips, over the last few years, but that big surge in capex spending is over," Johnston of TrimTabs argues. "What we see with Samsung now is improving free cash flow, which means there is more money to pay back shareholders."
At the end of last year, Samsung also had over US$78 billion in net cash. Only three other companies in the world — Apple, ­Microsoft and Google's owner Alphabet — are sitting on more cash than Samsung. That's a lot of money that the global tech behemoth can use for stock buybacks or dividends, Johnston says. "Last year, they bought back US$8.6 billion worth of their own stock and they have announced that they are doubling their dividend payout this year," she says.
Samsung stock is down nearly 15% from its October highs. It is up 260% from mid-2011 when it first emerged as a global smartphone powerhouse. The stock has risen 501% from its lows at the height of the 2008 global financial crisis. Indeed, if you had bought its stock at the height of the 1998 Asian financial crisis when it flirted with bankruptcy, you'd be up over 5,260% in Korean won terms alone and a lot more in dollar terms. Last year, Samsung stock was up 43% (the benchmark PHLX Semi­conductor Index SOX was up 46%). It is down 6.5% this year compared with SOX, which is down just 1%.
Nomura Securities estimates that Samsung will report US$45.2 billion in profit on US$242 billion of revenues this year. At just 6.8 times this year's estimated earnings or 1.3 times price-to-book, Samsung is by far the cheapest large-cap tech stock in the world. Bernstein's Newman has a KRW4,000,000, 12-month price target on the stock, or a nearly 67% upside. Its 3.2% dividend yield compares favourably with other large semiconductor players such as Intel (2.3%) and Broadcom (2.9%). All it needs now is to show that it has a clear road­ map on how to get to the next level.
Assif Shameen is a technology writer based in North America
Save by subscribing to us for your print and/or digital copy.
P/S: The Edge is also available on Apple's AppStore and Androids' Google Play.