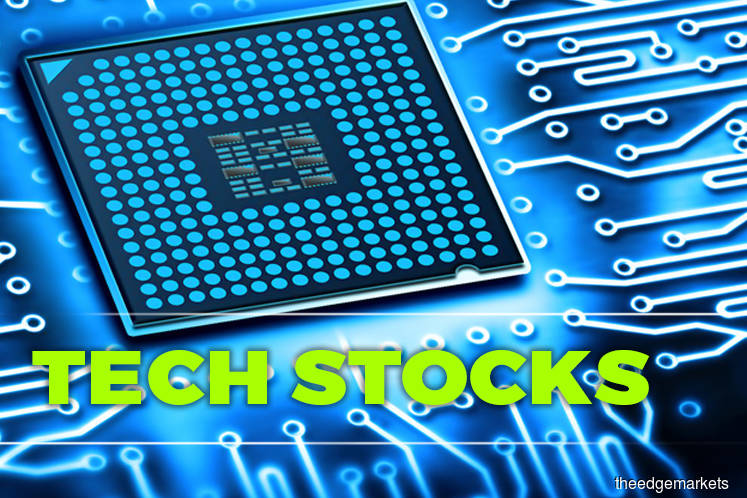 KUALA LUMPUR (April 6): Technology stocks on Bursa Malaysia were off to a wobbly start this morning, reversing the swift but short-lived recovery yesterday which saw most technology counters finishing higher at market close.
This came after US President Donald Trump announced Thursday that he had instructed US trade officials to consider slapping an additional US$100 billion in tariffs on Chinese goods, in light of "China's unfair retaliation".
Across the local bourse, technology stocks swung between positive and negative territory in morning trade. At 10.20am, KESM Industries Bhd was down 38 sen or 2.51% to RM14.74 while Malaysian Pacific Industries Bhd shed 18 sen or 2.17% to RM8.12.
VS Industry Bhd skid two sen or 0.94% to RM2.11, and Inari Amertron Bhd fell 3 sen or 1.14% to RM2.61.
Meanwhile, SKP Resources Bhd rose one sen or 0.7% to RM1.44 at press time, after hitting an intraday low so far of RM1.40.
And Unisem (M) Bhd gained as much as eight sen or 3.5% to RM2.37, having dipped to a low of RM2.26 earlier in the session.
Kenanga Research said this morning in a note that although the US-China trade war does not augur well for outsourced semiconductor assembly and test players, some bright spots remain following the industry-wide selldown.
"We continue to prefer the bottom-fishing approach which is especially apt for the sector, with our preference skewed towards undervalued laggards with good growth prospect and sound financial fundamentals," Kenanga analyst Desmond Chong wrote.
The research firm's only preferred pick is SKP Resources with a target price of RM2.05.
The Bursa Malaysia Technology Index — which comprises 30 stocks in the industry — was down 0.29 points or 0.95% to 30.19 points at the time of writing.