This article first appeared in Capital, The Edge Malaysia Weekly, on March 21, 2022 - March 27, 2022.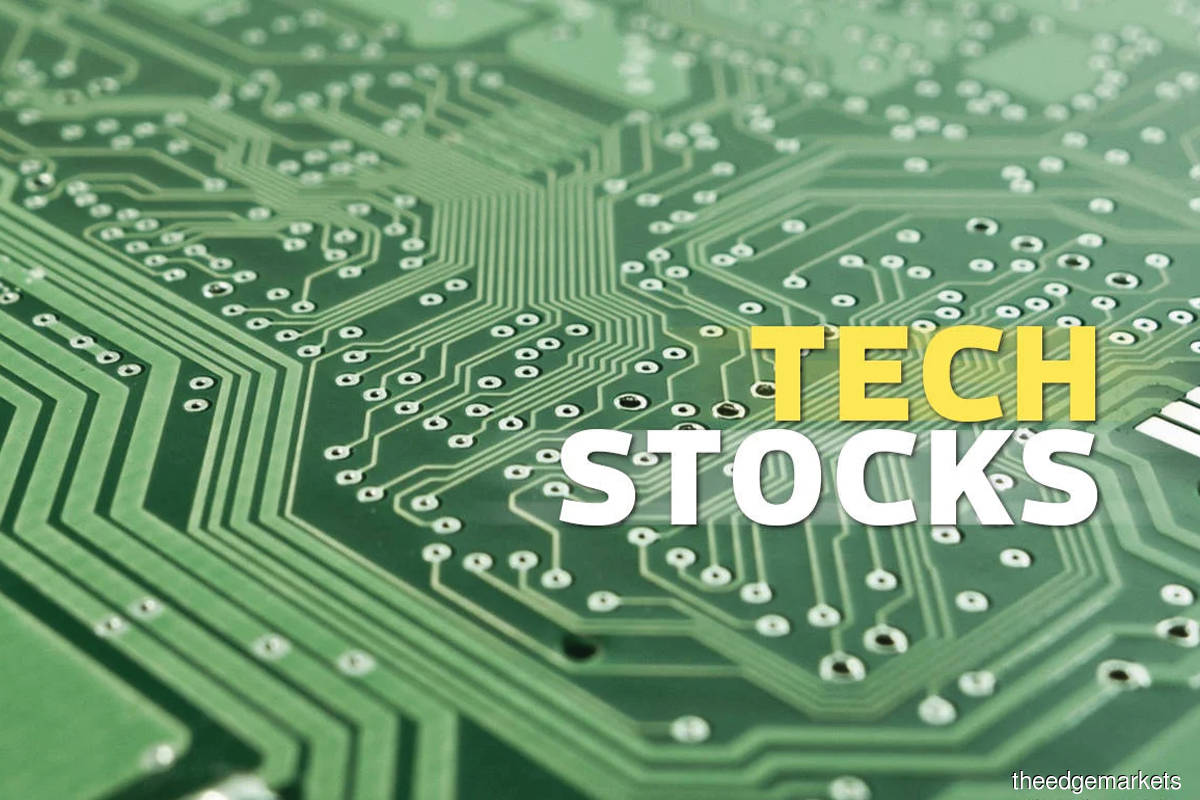 MALAYSIA's technology sector has tracked the performance of the Nasdaq since the start of the rally in 2020. It was no different when sentiment on the US technology exchange turned negative early this year, prompting a sell-off.
Worries over stretched valuations as well as geopolitical turmoil and interest rate hikes have depressed local tech stocks in recent months to levels too attractive to ignore.
In line with the surge on the Nasdaq last week, local tech stocks staged a strong rebound. In the four days ended March 17, Bursa Malaysia's technology index gained 4.4%, paring its year-to-date loss to 22.7%. This compares with the Nasdaq's 14.1% drop.
Kenanga Research technology analyst Samuel Tan says the tech sell-off went beyond the companies' fundamentals, even approaching their average valuations seen in the three years prior to Covid (2017 to 2019).
"That is the pre-5G and pre-Covid era without massive monetary easing that boosted liquidity in the stock market. [So,] if Inari Amertron Bhd's valuation is back to pre-Covid levels, that means you are ignoring its 5G prospects," he points out.
"The sell-off is more sentiment-driven. At this point, it is very good to look at tech stocks. It is quite unlikely to see tech stocks drop another 20% to 30%."
He tells The Edge that local tech stocks are even trading below their average valuations of the past five years (2017-2022).
According to Bloomberg, the price-earnings ratio (PER) of the technology index had fallen to about 31 times in the current quarter, from 42 times in 4Q2021 and a peak of 48 times in 1Q2021.
Following the recent retracement, the forward PERs of most tech stocks have declined to below 30 times. JHM Consolidation Bhd and Unisem (M) Bhd, for example, have PERs of 18.3 and 18.1 times respectively.
The easing of the rallies in the oil and gas (O&G) and plantation sectors, boosted by a run in commodity prices, may help divert market attention back to tech, says Tan, who believes retail investors have led the recent rebound in tech stocks on the back of lacklustre interest among foreign funds and local institutions.
To be fair, local funds have been bargain-hunting for tech stocks. Take the Employees Provident Fund. It had been buying Inari shares since early this month and held 6.59% equity interest in the company as at March 11, from 5.92% at end-February, according to filings with Bursa Malaysia.
Tan highlights that the year-on-year growth trend of tech stocks remains intact, even though the quarter-on-quarter (q-o-q) growth trend has eased. As most local tech firms are in a net cash position, the impact from interest rate hikes will not be significant, he says.
As it has been two years since the work-from-home trend took off because of the Covid-19 outbreak, Tan has turned cautious on consumer tech such as smartphones, tablets and laptops. But he remains bullish on technology related to electric vehicles (EVs), automotive, 5G base stations and data centres.
"The infrastructure to support devices has not been fully rolled out. That means we still need semiconductor chips in that space," observes Tan, whose top picks are Malaysian Pacific Industries Bhd (MPI), D&O Technologies Bhd and Kelington Group Bhd.
"MPI has delivered eight consecutive quarters of earnings growth and it is in a good position driven by its EV venture. For D&O, it is getting more automotive LED orders because of the many EV launches this year. Meanwhile, Kelington keeps expanding and has the highest ever tender book of RM1.9 billion."
Areca Capital Sdn Bhd CEO Danny Wong says the long-term view on the tech sector remains very positive, underpinned by developments in 5G, the Internet of Things and EVs.
"With strong growth, investors are willing to pay a slightly higher valuation. Right now, the forward PER is very attractive. Tech companies' earnings are foreseeable with their contracts and orders in hand," he points out.
While local tech stocks have been affected by the recent tech rout in the US and China, Wong is of the view that the heavy sell-off is unjustified.
"Local investors are tracking the sentiment in the US and China. You cannot compare us with them. For example, in China, it has its own reasons why stock prices have come down — because of policy and regulation — even though the revenues of some tech stocks are still growing," he says.
"In the US, the PERs used to be very high. Some of the companies did not have any revenue growth, so that kind of model may not be sustained once there is a pause on revenue growth."
But Wong agrees that valuations may need to be adjusted in the event of rate hikes. "When the interest rate is higher, the discount method on future earnings will be reinstated, meaning that you cannot command those high valuations anymore."
He says Malaysia's overnight policy rate (OPR) is not expected to normalise at a fast pace. "So, the selling of tech stocks was more of a sentiment issue. People were a bit irrational … because the orders are still there, with promising growth."
Thomas Yong, CEO of Fortress Capital Asset Management, believes that tech stocks will continue to be volatile in the near term on the back of the ongoing geopolitical developments as well as expectations of rising inflation, which may negatively affect economic growth.
"We prefer to selectively pick companies that have better visibility for long-term growth … We do agree that most semiconductor players would continue to generate earnings growth in the next few years, as global chip demand is expected to remain strong due to structural demand growth from areas such as EVs, artificial intelligence and 5G and renewables."
Meanwhile, Singular Asset Management founder and chief investment officer Teoh Kok Lin says tech players continue to deal with the supply chain issue in the short term. "The geopolitical issue will affect the supply chain which, in turn, will cause production problems. Also, there is an issue of passing on the costs in view of rising inflation."
The recent lockdown of several major cities in China, including tech hub Shenzhen, is another concern. But overall, Teoh is positive on volume growth over the next three to five years on the back of strong demand. "Malaysia still has a strong ecosystem in the semiconductor space, as we still have a very competitive edge," he notes.
Most analysts have retained their "buy" calls on local tech stocks. In the case of Inari, of the 22 analysts covering the counter, 20 are recommending "buy" and only two "hold". As for MPI, there are eight "buy" calls and one "hold".
Last year's rally partly due to being 'too bullish'
The extremely bullish views that were bouncing around last year could have partly contributed to the skyrocketing share prices of some tech stocks. And the similarity found in the worst-performing counters is that their earnings came in below expectations, even after multiple downward revisions during the financial year in review.
For one, analysts seemed overly bullish on Mi Technovation Bhd when the tech rally began. Although the company managed to achieve better-than-expected earnings, the fact is that its earnings forecast had already been trimmed, from more than RM70 million to less than RM60 million.
Last month, PublicInvest Research cut Mi Technovation's FY2022-FY2024 earnings by 26%-35% to reflect weaker margins in the semiconductor equipment business due to higher human resources spending and an increase in depreciation and amortisation costs. Consequently, its target price for the stock was revised downward significantly, from RM5.04 to RM2.89, pegged to a lower PER of 35 times from 45 times previously, in view of weaker sentiment in the tech sector as a result of interest rate hike pressures.
Mi Technovation is currently the worst-performing tech stock, having tumbled 56.1% from a peak of RM4.35 in August 2021. Other tech companies did not meet the consensus earnings forecasts.
Pentamaster Corp Bhd, which has seen a 44.6% fall in its share price since its peak of RM6.23 in April 2021, missed its FY2021 earnings forecast, even though it had already been lowered to RM82.4 million from RM101.2 million. The lower profit was due to lower gross profit margin amid supply chain disruptions and raw material shortages. As a result, AmResearch downgraded its call on the stock to "hold" from "buy", with a lower target price of RM3.24, pegged to a normalised FY2022 PER of 24 times.
Having seen half of its market capitalisation wiped off since its peak last year, Greatech Technology Bhd also fell short of analysts' earnings projection of RM158.1 million, having recorded a net profit of RM141.7 million only. PublicInvest Research slashed the company's FY2022-FY2024 earnings forecast by 10%-20% to reflect raw material hiccups that could slow down its production, and lowered its target price to RM5.96 on a lower PER of 35 times from 45 times previously.
Likewise, the consensus earnings forecast for JHM was revised downward to RM26.9 million from RM42.8 million after the group's 3QFY2021 performance suffered from the extended lockdown last year that resulted in higher costs and deferred production timelines. Kenanga Research, however, anticipates the recovery momentum for JHM to continue in FY2022 as borders are beginning to reopen, allowing for better workflow between the company and its prospective customers.
"This is crucial as much of the group's progress on new projects are still stuck in the RFQ (request for quotation) and prototyping stage, as customers are unable to physically audit the production quality," it says.
In contrast, MPI and Vitrox Corp Bhd saw continuous upgrades in their FY2021 earnings forecasts. The former ended the year by beating estimates by 9%, while the latter came in within expectations.
MPI's FY2021 net profit jumped 77.67% to RM271.82 million, from RM152.99 million in FY2020. Vitrox's net earnings surged 60.63% to a record high of RM169.66 million from RM105.62 million in FY2020.
The shares prices of MPI and Vitrox have slipped 38.6% and 41.9% respectively since their peaks in 2021.