This article first appeared in The Edge Malaysia Weekly, on July 16, 2018 - July 22, 2018.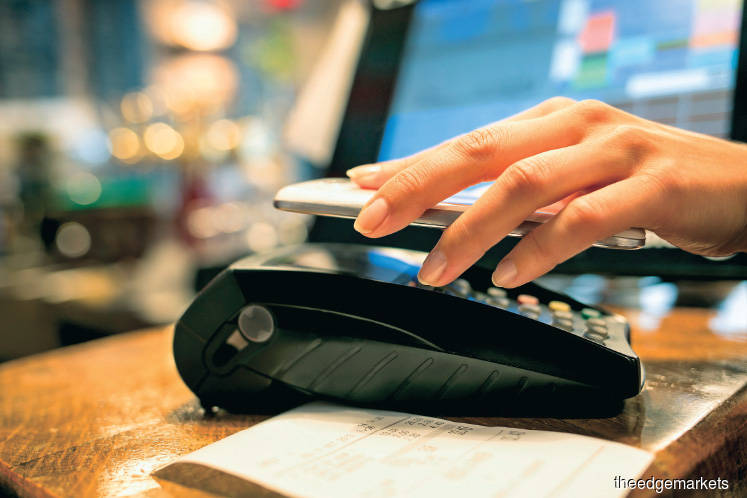 WHILE cash is still king in Malaysia, China — often touted as the poster boy for the cashless economy — has reduced the use of physical cash with the rapid adoption of e-wallet payments by most of its population.
Two weeks ago, Alibaba Group Holding Ltd organised a media trip to its home base of Hangzhou, the largest cashless city in the world, to shed some light on its wide scope of operations and for the launch of Malaysia Week, a collaboration between Alibaba and the Malaysian government to promote products by Malaysian SMEs to Chinese consumers.
Apart from getting an overall view of the e-commerce behemoth's operations, we were given a first-hand look at the magnitude of e-payment adoption via Alipay — Alibaba's mobile payment service. Users can pay for almost anything, anywhere in the city without the need for physical cash.
In fact, some businesses have completely done away with physical cash payments, accepting only payments through Alipay or other e-wallet services. Even the beggars have gone cashless, holding up their e-wallet quick response (QR) codes for a frictionless panhandling experience.
QR codes are literally everywhere — from hawker stalls to restaurants to vending machines and even the merchants at the wet markets.
We watched the locals shop at the Wan Shou Ting Nong Mao wet market. Customers would pick up the items they need, take them to the cashier and get their personal QR codes scanned, key in their PIN code and the transaction is completed within seconds.
Transactions are even quicker for users with facial-recognition-enabled mobile phones — Alipay allows users to pay just by looking at their mobile phone camera.
The usage of e-wallets extends beyond the bustling city, as we travelled about two hours out of Hangzhou to see how e-commerce has transformed the rural community. Indeed, in the rural areas that we visited, payments were largely made through the use of e-money applications.
It was obvious that Alibaba has played a large part in modernising the rural agricultural communities, based on the number of continental cars parked around the villages.
Leveraging e-commerce, these communities have seen a surge in their incomes year after year, as they now have a wider market base for their agricultural products, such as walnuts and bamboo products, taking advantage of online avenues to sell their products.
However, Alibaba's plans go beyond mobile payments, with its "new retail" concept at its Hema Supermarkets, a blend of online and offline retail.
 
Hema, the future of grocery shopping
Alibaba's Hema Supermarkets is pushing the envelope in transforming the retail segment, utilising its entire ecosystem to serve customers better. A typical Hema store puts four elements together — dining, shopping, inventory warehousing and logistics, powered by Alibaba's big-data analytics and efficient logistics.
Besides the usual groceries, shoppers can purchase live seafood from across the world — including salmon imported from Norway and lobsters from Canada — as the group's efficient logistics operation is able to ship goods to the supermarket within three days.
After making their payments via Alipay, customers can take their purchases with them, or, they can choose to forgo the physical experience and purchase the items via their mobile phone and have their shopping delivered to their homes, with Hema offering free delivery within a 3km radius of the store.
The stores also utilise digital tags to display the prices, which are synced to their online counterparts, so whenever a merchant updates the price online, the offline price is updated within 10 minutes.
Hema also offers customers the option to have their Canadian lobsters or other fresh food items prepared on the spot by the in-house cooks and have their meal in the dining area of the supermarket itself, or have it delivered to their home within 30 minutes.
Moreover, the stores leverage big-data analytics to assess the purchasing behaviour of consumers within a certain radius of the supermarket to better match consumer demand. The supermarkets adjust their inventory on a weekly basis to ensure it closely follows current demand.
The supermarkets also have a "conveyor hanger" that runs across the ceiling of the stores. Whenever an online order comes in, staff members — who are specifically assigned to each segment — are alerted by smart devices strapped to their wrist. They pick up the item and place it on the conveyor system that sends it to the delivery area.
The application of big data and smart logistics has paid off for Hema as the supermarkets achieve sales of up to five times that of traditional supermarkets in China, with about half of sales being derived online. 
Save by subscribing to us for your print and/or digital copy.
P/S: The Edge is also available on Apple's AppStore and Androids' Google Play.