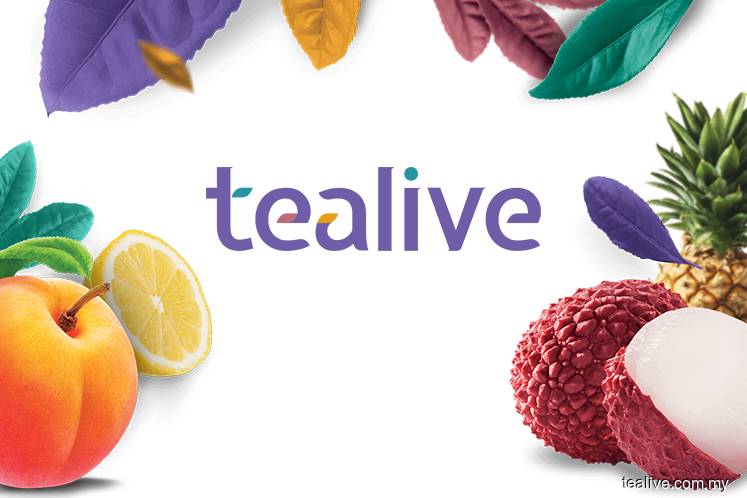 KUALA LUMUR (Nov 19): Loob Holding Sdn Bhd, the creator of Malaysia's Tealive bubble tea brand, has begun its expansion into China with the opening of a store in Shanghai today.
The target for China's market is 20 outlets by June 2019, Loob Holding said in a statement.
Early this year, the company entered into a joint venture with Chinese companies Zhejiang Boduo International Trade Co Ltd and Shanghai Panfei International Trade Co Ltd to open 500 stores in China in three years.
Tealive has close to 200 outlets in Malaysia, with a monthly 2.5 million consumers. The company has also established six stores in Vietnam and recently appointed a master franchisee in India, with a target of opening 200 outlets within five years.
"Barely six months after the birth of Tealive, we took the brand to Vietnam and are on target to opening eight outlets by year-end," Loob Holding chief executive officer Bryan Loo said in the statement.
"We have penetrated the Australian market with the opening of our first store there. Now, with our first step into China and the upcoming plans for India, we are en-route to growing Tealive as a truly authentic Malaysian lifestyle tea brand in the eyes of the world.
"We are passionate about applying a local touch to every market that we enter, and are excited to share our South East Asian origins with every tea lover,"  Loo added.
Loo said the Shanghai outlet offered specific menu for China to showcase Southeast Asian ingredients such as Durian Milkshake, Green Tea and Oolong Tea with Durian Mousse.
Hot drinks are also created for the cold climate in China, including Ginger Sabah Milk Tea, Superior Coco and Collagen Milk Tea.