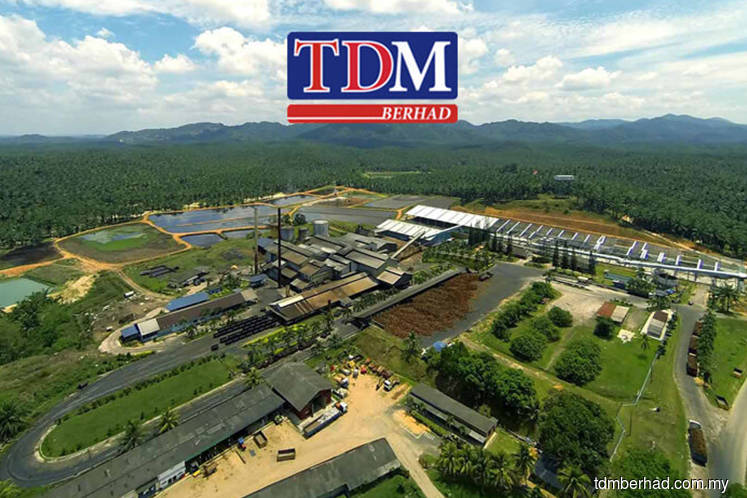 KUALA LUMPUR (July 8): TDM Bhd, in which the Terengganu state government has a controlling 61.49% stake, has secured a deal to supply 107,500 tonnes of crude palm oil (CPO) over a period of 43 months, that comes with an upfront RM189 million payment.
Its wholly-owned TDM Plantation Sdn Bhd inked the medium-term supply agreement today with Ikhasas CPO Sdn Bhd for the supply of 2,500 tonnes of CPO and/or Roundtable on Sustainable Palm Oil (RSPO)-certified CPO per month.
The contract sum shall be paid up front in three tranches at the start of the supply period — subject to deduction for the provision of a sinking fund as required under the agreement. The value of the products delivered shall then be deducted from the upfront payment made, TDM said in a stock exchange filing.
TDM Plantation is required to deliver a bank guarantee for the total amount of RM201 million in three tranches for the purpose of guaranteeing the products' delivery. 
TDM said the agreement would enable TDM to partly secure placement of its future CPO and its RSPO-certified CPO, and to improve its liquidity through repayment of portions of its borrowings, thus giving it the headroom to fund its value creation plan and business development plan in support of its growth strategy. 
Of the total upfront payment, TDM intends to use RM52.5 million to pare down debt borrowings, RM125 million for operating expenses and general working capital for its Malaysian and Indonesian plantations, RM10 million for capital expenditure, with the remaining RM1.5 million to defray expenses relating to the agreement. 
The group's total borrowings as at March 31, 2019 was at RM486.5 million, which will be reduced to RM434 million with the repayment. This will lower its gearing from 0.37x to 0.35x, it added. 
TDM shares closed unchanged at 19 sen apiece today, giving it a market capitalisation of RM319.70 million.