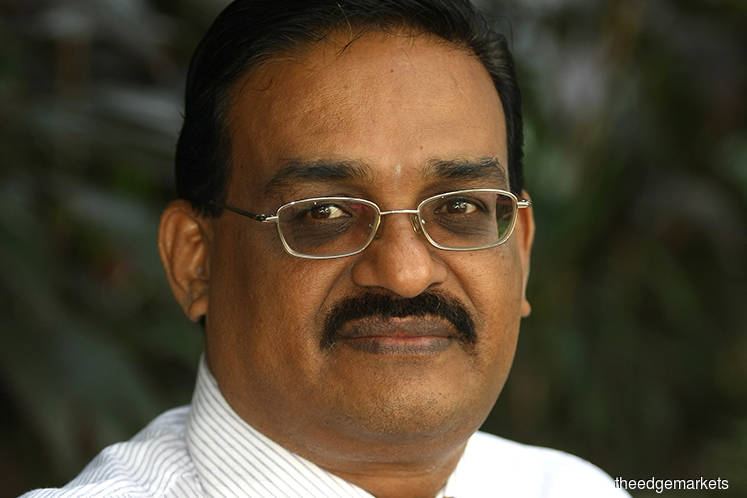 KUALA LUMPUR (Nov 9): As cost of living creeps up, it is high time for the Malaysian government to reintroduce fuel subsidies, but this time for the targeted B40 and M40 population, according to an economist with a local bank. 
"Targeted subsidies have been a discussion theme for a long time," Alliance Bank chief economist Manokaran Mottain said. "But it can be much easier to implement now."
While agreeing that the government is addressing public transportation woes, Mottain said that after the introduction of BR1M — also a targeted subsidy scheme — the government would have the necessary statistics to engineer a mechanism that would facilitate targeted fuel subsidy as well.
"The government talked about earning over RM42 billion in GST this year. Yes, there is BR1M. But when you have earned that much from an indirect tax, why not give back a little bit more?" he said.
Mottain was speaking at the Rehda (Real Estate and Housing Developers' Association Malaysia) Institute CEO Series 2017 Regional Property Development Conference, held in Bangsar South here today.
One of the topics discussed in the conference is how the planning of affordable housing development in terms of ease of access — and not just pricing mechanisms — can influence sales, particularly in the urban areas.
Speaking on the topic, Rehda chairman Datuk Jeffrey Ng mentioned that buyers will not be attracted to affordable houses that either lack integration with public transportation infrastructure, or are situated too far away from the city centre.
This, Ng said, is because it will indirectly add to transportation costs, which is already high for low- to medium-income earners. 
As at Sept 2017, transportation costs took up the biggest chunk of Malaysia's consumer price index at 15.8%, data from Department of Statistics showed.
On Oct 30, 2017, a local news agency, quoting Treasury secretary-general Irwan Serigar Abdullah, reported that the government at times still subsidise the price of fuel by "a few million ringgit a month", although it was supposed to have been abolished in 2014.