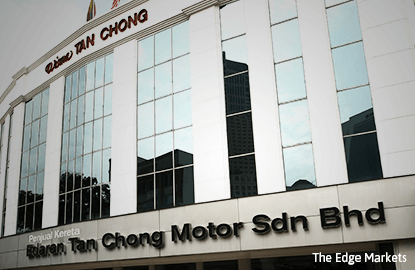 KUALA LUMPUR (Jan 17): Tan Chong Motor Holdings Bhd has registered an international trading centre named Tan Chong Mekong Trading (Thailand) Co Ltd as its wholly-owned subsidiary.
The subsidiary was registered by virtue of the new Civil and Commercial Code of Thailand, Tan Chong said in a filing today.
The subsidiary will be involved in procuring raw materials, components and parts for industries such as automobiles for domestic wholesale trade and export.
Tan Chong said the registration of the subsidiary is not expected to have any material effect on the group's earnings, gearing or net assets for the financial year ending Dec 31, 2017.
Tan Chong shares closed unchanged at RM1.78 today, for a market capitalisation of RM1.2 billion.