This article first appeared in The Edge Financial Daily, on March 22, 2019.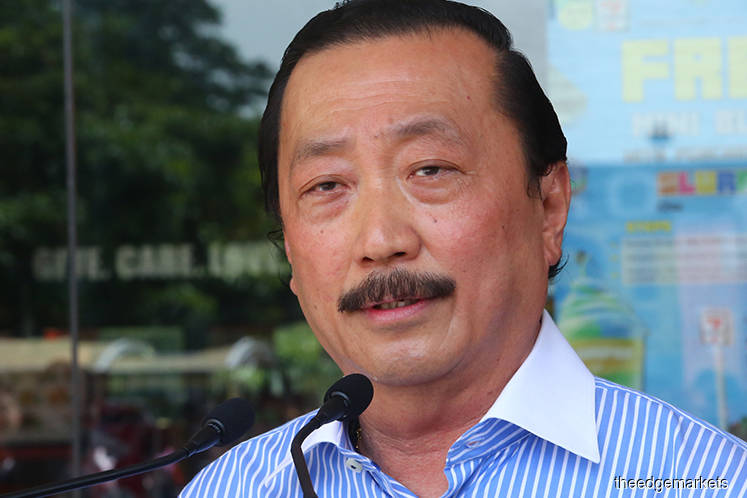 KUALA LUMPUR: Tan Sri Vincent Tan Chee Yioun said Berjaya Air and its pilots were wrongly faulted for causing the fatal accident at Sultan Abdul Aziz Shah Airport in Subang on Monday, as necessary clearance was obtained from airport authorities ahead of the aircraft's landing.
Tan issued a statement yesterday to clear the air as the tycoon viewed that some media reports and comments posted on social media were "unfounded and incorrect".
"First of all I wish to convey my deepest condolences to the family of the late Mohd Ruzaimi Iskandar Ahmad Razali.
"I wish to set the record straight. As far as I am concerned, Berjaya Air and our pilots are completely not at fault in this whole matter," Tan wrote.
Tan said Berjaya Air and its pilots had followed all the proper operating flight and landing procedures and had obtained necessary clearance from the Subang tower before they landed the aircraft.
"The fault for this incident must lie with the airport authorities. They should have given adequate advance warning to the inbound aircraft that maintenance work was being carried out on the runway or close the airport altogether.
"No such warning was given and in my view the airport authority was negligent.
"In fact, had the obstruction on the runway not been a small maintenance vehicle but a truck or other heavy equipment it could have resulted in a major disaster. The entire aircraft, crew and passengers could have perished in the accident," Tan added.
Mohd Ruzaimi was critically injured when the airport engineering vehicle he was driving was involved in an accident with a private aircraft on the runway of the airport at 3.20am on Monday. He left his wife Nor Azawiah Md Usuf and four children aged one to 13 years old.
"As a gesture of condolence and to ease any financial hardship to the family of the late Mohd Ruzaimi, I wish to personally make a donation of RM50,000 to the widow of the deceased.
"Berjaya Air has already put out its own statement as to what happened and the company is cooperating with the ongoing investigation to establish the truth of the events of that morning.
"I hope this unfortunate incident will serve as a wake-up call to all our airport authorities throughout the country so that such an incident will never happen again," Tan wrote.
In a media statement responding to Tan's claims later in the evening, Malaysia Airports reiterated that investigations were currently still ongoing by the Air Accident Investigation Bureau under the ministry of transport, as well as the police.
"Any conclusion at this stage is premature and we urge the media and public to refrain from making any speculation until the investigations are fully completed by the authorities," it added.