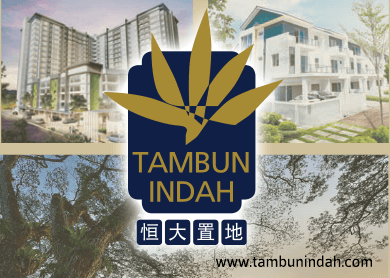 Tambun Indah Land Bhd 
(Aug 27, RM1.33)
Maintain buy with a lower target price (TP) of RM1.81: Tambun Indah Land Bhd's second quarter ended June 30, 2015 (2QFY15) results missed expectations. First half of FY15 (1HFY15) net profit only made up 41% and 40% of ours and market estimates, respectively. The weak earnings were largely due to the early stage of construction for Raintree Park 1 and Pearl Avenue 2, while a few other projects were nearing completion and handed over. 
New sales reached only RM25 million, down from RM146.3 million in 1QFY15. The amount was largely contributed by Raintree Park 1 (RM16 million), which has achieved a take-up rate of 65% to 70% since its launch in 1QFY15. The weak new property sales during the quarter were attributed to slow approval processes by the Housing and Local Government Ministry to launch new projects.
This has similarly affected other developers in Penang. Given the shortage of supply since 2HFY14, average take-up rates of all Tambun's projects have hit 89.2% versus 81.2% in 2QFY14, due to the lack of new property products. 
In the pipeline, Tambun is waiting for the green light to launch Raintree Park 2 and Avenue Garden, which have a combined gross development value of RM300 million. If approvals can be obtained on time, there are still opportunities to push property sales and earnings higher in 2HFY15, as construction for these two projects have already started. 
We lower our FY15 to FY17 earnings forecasts by 10% to 15% to reflect the delay in launches and, hence, slower sales. Unbilled sales declined to RM408 million from RM443.6 million in 1QFY15.
In view of the macro headwinds and political risk, we lower our TP to RM1.81 (from RM2.28), based on a larger 30% discount to revised net asset value (from 15%). Despite the bottleneck in granting approval, we believe the housing market in the Penang mainland is still relatively healthy due to the lack of supply over the past one year. Thus, we maintain "buy" on Tambun. — RHB Research Institute, Aug 27
This article first appeared in digitaledge Daily, on August 28, 2015.