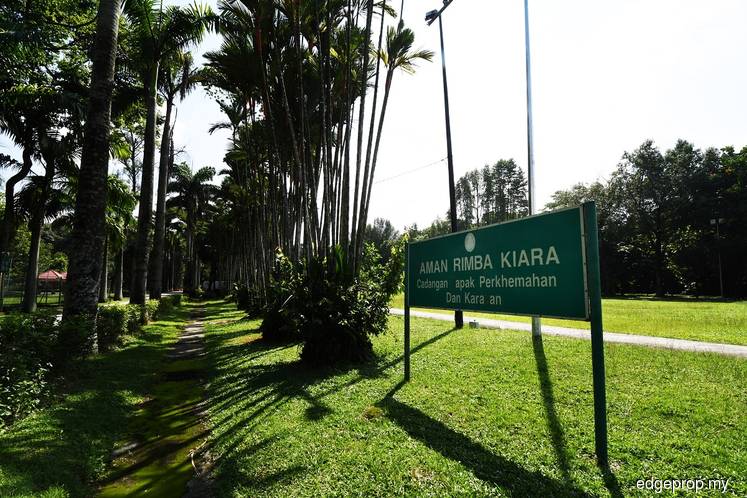 PETALING JAYA (Sept 26): The hearing for the judicial review of the development at Taman Rimba Kiara (TRK) park, Taman Tun Dr Ismail (TTDI), Kuala Lumpur which was scheduled for today and tomorrow at the Kuala Lumpur High Court, has been postponed.
TTDI Residents Association in a statement today said Kuala Lumpur City Hall (DBKL) via its solicitors has submitted a letter to the judge on Sept 24 requesting to postpone the court hearing.
"DBKL's basis for requesting the postponement is to allow time for the parties to the action to pursue discussions towards a mutual resolution of the matter, on a without-prejudice basis," said TTDI RA in the statement.
The solicitors for Yayasan Wilayah Persekutuan (YWP) and the developer, Memang Perkasa Sdn Bhd, had no objections to the postponement request, it revealed.
"We understand that the postponement of the hearing has been allowed by the court, and therefore the scheduled hearing will not proceed. We will provide details of court instructions in relation to the further conduct of the matter when these are received," said TTDI RA.
The RA and Save TRK group have filed for a judicial review of the development order granted by DBKL to Memang Perkasa in June.
The proposed development which is situated on parts of TRK land by Memang Perkasa (which Malton Bhd holds a 51% stake) entails the construction of 42- and 54-storey blocks of serviced apartments, as well as a 30-storey block of affordable apartments for the relocation of the TTDI longhouse residents.
Earlier in May, Segambut MP Hannah Yeoh had also lodged a report with the Malaysian Anti-Corruption Commission against landowner Yayasan Wilayah Persekutuan over the development.