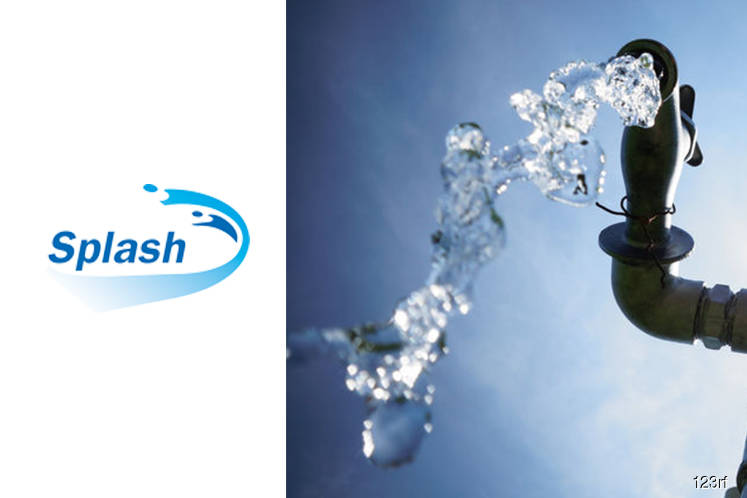 KUALA LUMPUR (May 24): Taliworks Corp Bhd said its wholly-owned subsidiary Sungai Harmoni Sdn Bhd has completed negotiations with Pengurusan Air Selangor Sdn Bhd (Air Selangor) on matters relating to the operations and maintenance of the Sungai Selangor Water Treatment Plant Works Phase 1 (SSP1).
Three agreements were executed today, including a termination and settlement agreement between Sungai Harmoni, Air Selangor, and Syarikat Pengeluar Air Sungai Selangor Sdn Bhd (Splash), for the settlement of Sungai Harmoni's outstanding receivables arising from its existing operations and maintenance of SSP1.
Under terms of settlement, Splash will pay 90% of all sums due and payable to Sungai Harmoni, which as at Sept 30, 2018, amounted to RM618.33 million.
Sungai Harmoni and Air Selangor also signed a bulk water supply agreement (BWSA), appointing Sungai Harmoni for the continued operations and maintenance of SSP1 and the supply of treated water, with the agreement period extended for another seven years.
A third agreement was signed with Air Selangor in respect of the licenses for abstraction of water issued by Lembaga Urus Air Selangor, it added.
"We are delighted and thankful that this long-drawn water restructuring saga is finally coming to an end. Likewise, our outstanding receivables issue with Splash has been finally resolved and accordingly, we are hopeful that the payment received from Splash will enable us to explore more value-accretive opportunities.
"In addition, under the BWSA, we will continue with the operations and maintenance of SSP1. Subject to the renewal of the licences issued by Suruhanjaya Perkhidmatan Air Negara, the seven-year extension expiring in 2036 is expected to provide us with a stable stream of recurring income and ultimately strengthen the group's cashflow," Taliworks executive director Datuk Ronnie Lim said in a statement.
Separately, Gamuda Bhd announced that its 80%-owned subsidiary Gamuda Water Sdn Bhd will continue as the operation and maintenance operator for the Sungai Selangor Water Treatment Plant Phase 3 (SSP3).
This is as Air Selangor also executed two agreements — the termination and settlement agreement and the new SSP3 operations and maintenance agreement — with Gamuda Water today.
Air Selangor is the new owner of Splash, after it completed on April 22, the purchase of all 100% equity in Splash from Syarikat Pengeluar Air Selangor Holdings Bhd (Splash Holdings).
Gamuda and Perangsang Selangor own 40% and 30% stakes in Splash Holdings respectively. It was reported that Sweet Water SPV Sdn Bhd owns the remaining 30% stake.
Related stories:-
https://www.theedgemarkets.com/article/gamuda-perangsang-selangor-say-splash-offer-turns-unconditional
https://www.theedgemarkets.com/article/taliworks-says-yes-air-selangors-settlement-offer-0