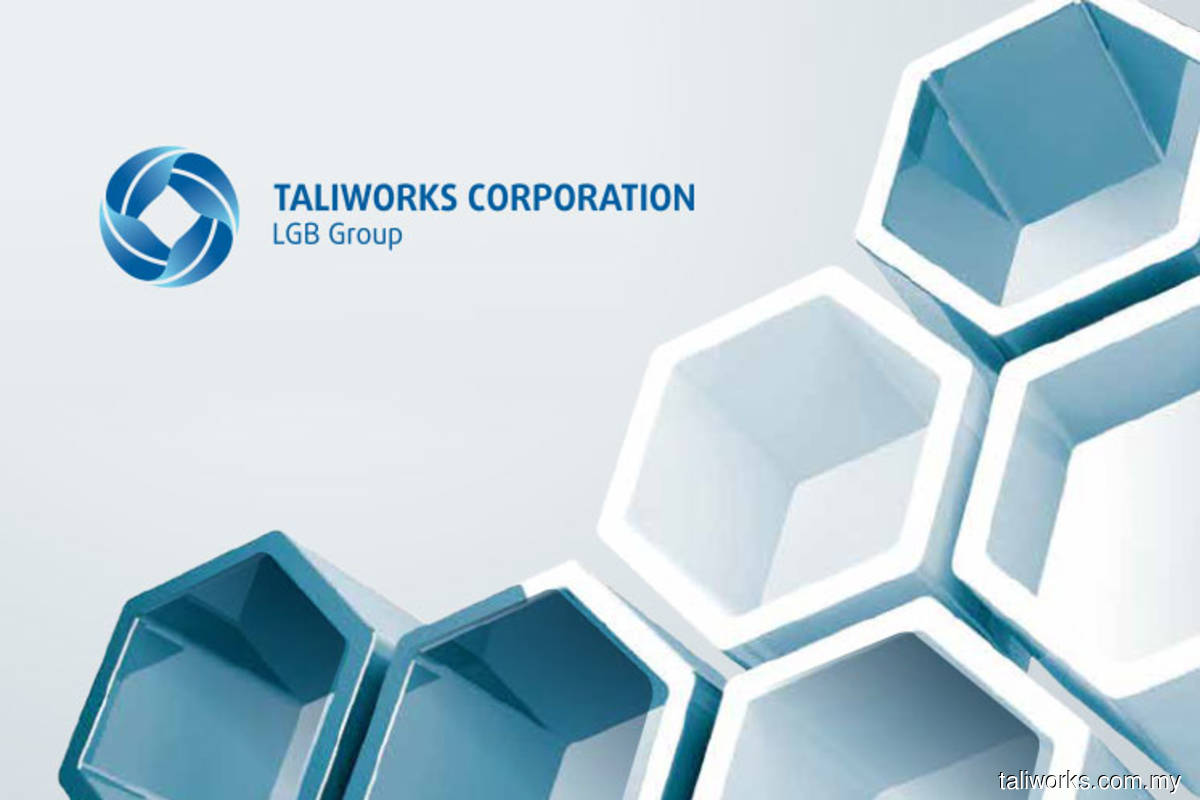 KUALA LUMPUR (Nov 17): Infrastructure group Taliworks Corp Bhd's third quarter ended Sept 30, 2020 (3QFY20) net profit dropped 77.72% to RM16.18 million from RM72.64 million a year prior, as it registered lower revenue across its business segments. 
The higher profit last year was also due to a gain on the derecognition of trade receivables of RM40.88 million, and waivers granted by certain trade creditors that amounted to RM15.69 million, it said in its stock exchange filing yesterday.
Quarterly revenue declined 11.74% year-on-year to RM83.63 million from RM93.62 million, mainly as its water business saw the bulk sales rate at the Sungai Selangor Water Treatment Plant Phase 1 (SSP1) fall to 41 sen per cubic metre from 46 sen previously, following a bulk water sales agreement it executed with Air Selangor last year. 
It also recorded lower metered sales at SSP1, and a decline in tourism activities in Langkawi lowered demand for treated water there.
Its toll and construction business, meanwhile, was also affected by the movement control order imposed by the government, although this eased into the recovery MCO from June 10, it said.
The group, nevertheless, declared a dividend of 1.65 sen per share, payable on Dec 31, 0.45 sen more than the 1.20 sen it paid in 3QFY19. This raised its dividend payout for the nine months ended Sept 30  (9MFY20) to 4.95 sen, up 37.5% from 3.60 sen in the previous corresponding nine-month period.
For 9MFY20, the group's net profit halved to RM43.79 million from RM95 million in 9MFY19, as revenue declined 10.53% to RM242.99 million from RM271.57 million during the period. Besides higher revenue, the previous year's net profit was also higher due to the previously mentioned derecognition of trade receivables and waivers granted by creditors. 
"Nine months into 2020, we are hopeful that our business will continue to deliver value to our shareholders despite the on-going pandemic. We will diligently monitor the development of the pandemic, continuously assess the impact on our business operations and implement the appropriate mitigation strategies. We will continue to ensure that the safety and well-being of our employees are well taken care of. 
"Amid the pandemic, we remain committed to our strategy to focus on mature operational cash-generating utilities/infrastructure businesses. This is to create new income stream and provide a recurring and stable source of cash flow to deliver sustainable returns to our loyal shareholders," said Taliworks' executive director Datuk Ronnie Lim in a statement.
Taliworks shares finished unchanged at 80 sen per share yesterday, valuing it at RM1.61 billion. It saw 799,800 shares change hands.