This article first appeared in Enterprise, The Edge Malaysia Weekly, on June 10, 2019 - June 16, 2019.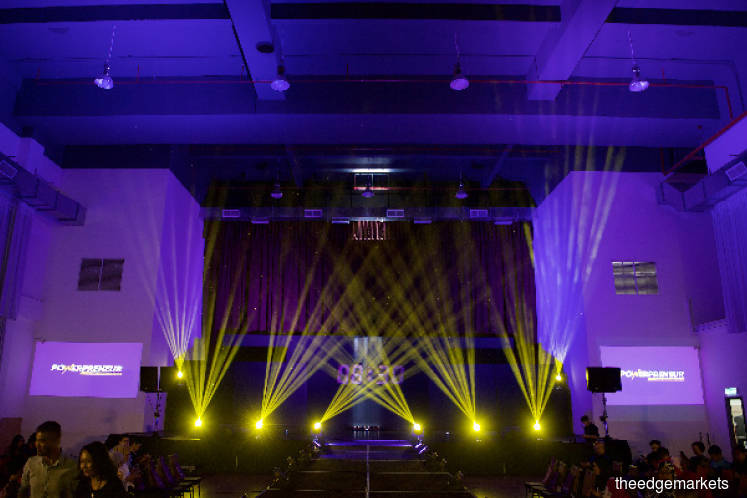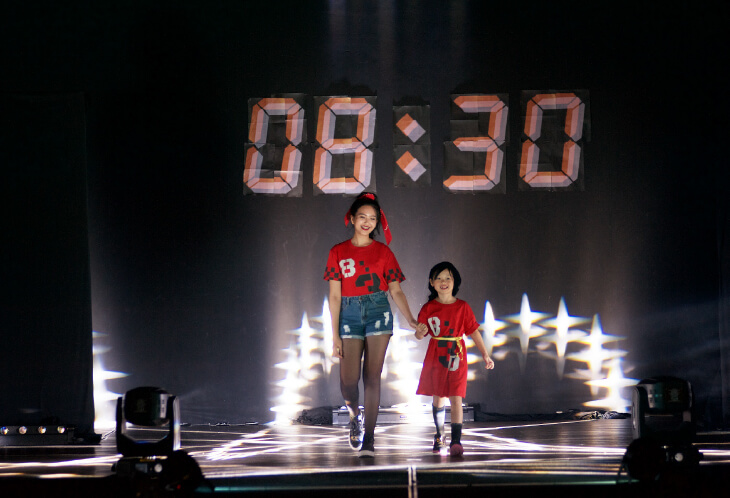 Herrera organised Dwi Emas' first fashion show to showcase outfits designed by the students.
Creativity is a valuable trait to have. But when it is paired with commercial viability and real-life practical applications, these become a winning combination.
This is what celebrity fashion designer Simplicio Michael Luis Asis Herrera, known simply as "M", hopes to impart as a resident artist at the Dwi Emas International School in Shah Alam, Selangor, where he instructs the students on the ins and outs of the highly glamorous and demanding fashion business.
"There is a trend in the industry now where business owners are working towards humanising their businesses. To do this, employers are placing artists inside the business or workplace to drive creativity and innovation," Herrera tells Enterprise in an interview.
This is what motivated the entrepreneurship-focused school to approach him. And since his background was in branding and fashion, it chose to go with that.
"The children I work with learn the disciplines of business in fashion, which is divided into sales, marketing, design and production. They learn everything from meeting deadlines to negotiations and teamwork," says Herrera.
He is the founder of MTHEMOVEMENT, a US-based luxury streetwear brand, which he created in 2000 after working in the fashion industry for more than two decades. His clientele includes celebrities such as the Black Eyed Peas, Beyoncé, Ashton Kutcher and Jessica Alba.
Dwi Emas International School is a one-of-kind educational institution dedicated to inculcating financial education and entrepreneurship in its students. It is one of three schools under ACE EdVenture (M) Sdn Bhd.
The seeds of this collaboration were sown when Hererra took up a position as resident designer at the Imagineering Institute in Johor Baru. Imagineering is the first independent multi-disciplinary internet and digital media R&D institute in Malaysia. It focuses on internet, digital media and mixed reality research while providing an entrepreneurial incubation space for start-ups.
"At the laboratory, I was responsible for packaging and conveying their journals and reports in a way that a layman could understand or get excited about. The laboratory had created a scented sensor and I found a way to embed it in a hoody," says Hererra.
"We called it a scented hoody, or a moody hoody. The mechanism connects via Bluetooth to your device and you release scents based on the mood you want to be in. For example, lavender to relax or a scent to motivate you to exercise.
"That was my job, to listen to all the reports and figure out how to commercialise things and introduce these to the layman."
After learning about what he had done with Imagineering, the people behind Dwi Emas approached him to introduce a programme that would encompass the A to Z of the fashion industry at the school.
Herrera says the children at Dwi Emas are engaged differently from those studying at conventional schools. The teachers here use gamification, simulations, presentations and coursework to engage students. This fits snugly with his intention of creating a new breed of future leaders.
"Education has to be fun and children see it as a fun project when they get to design and create things they will wear. Last year, we had a fashion show. We had tangible products developed from concept to final product," says Herrera.
He adds that they are in process of speaking to the local fashion marketplace to carry a line of clothing designed by the children. "Indirectly, they will be learning all the milestones [of the fashion business] without knowing it."
By doing it this way, the curriculum can harness the children's creativity and make sure that the learning process is effective and engaging, says Herrera. "In the Asian community, creativity is not particularly supported. All parents want their children to be a doctor, lawyer or accountant.
"That is why I partnered a school like Dwi Emas — because it is very innovative and likes to push the boundaries. It shows people how to use creativity to generate jobs."