This article first appeared in The Edge Malaysia Weekly, on May 17, 2021 - May 23, 2021.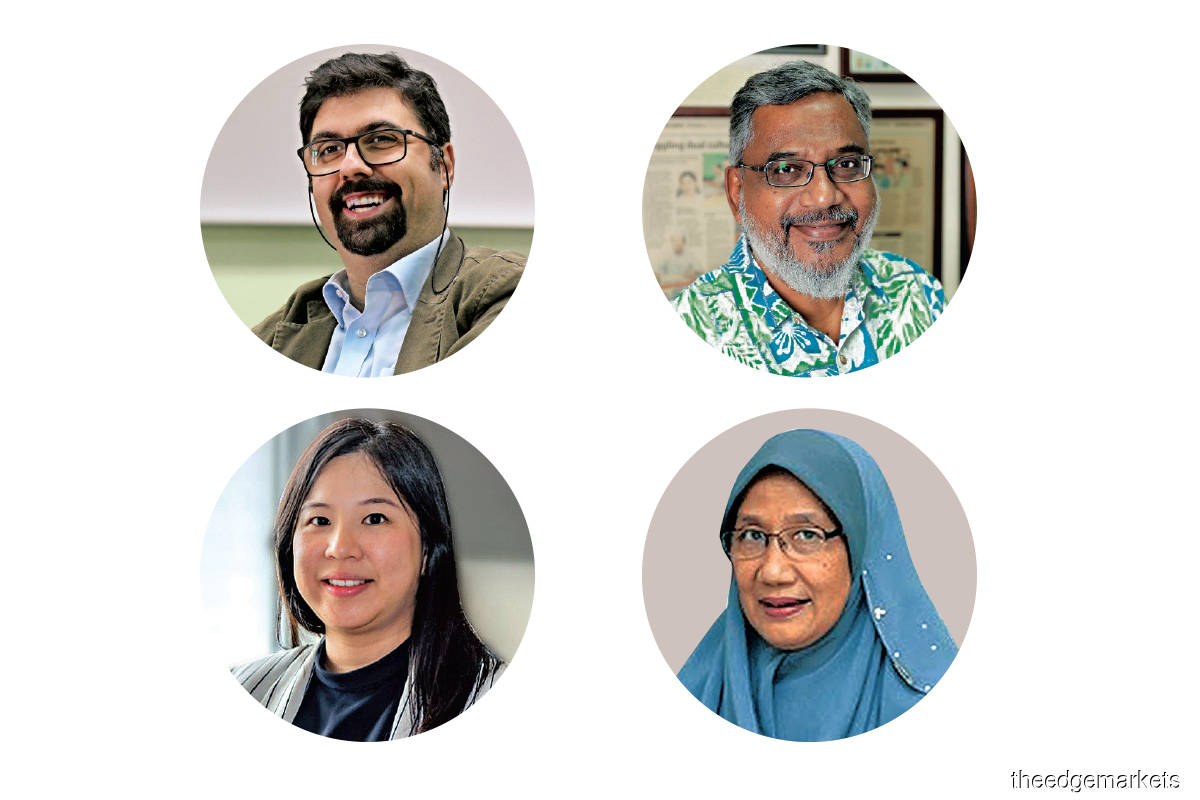 THE urban poor need serious help to overcome their difficulties, but progress will be elusive without a change in the way poverty is being addressed. While direct aid is clearly helpful in the immediate term, says a research team working on the issue, the poor must get the chance to change their circumstances for good.
"The main change has to be cultural, where the poor are not looked at simply as people who need help in the form of cash transfers, but who need better access to opportunities for improving their conditions," says Centre for Market Education CEO Dr Carmelo Ferlito.
Direct aid should be temporary as it can lead to dependence and may become a political tool, observes the economist.
Various studies have shown that poor people can improve their lives if they get into business, says Ferlito.
The centre and policy institute Bait Al-Amanah (House of Trust) have embarked on a broad, ground-level study of urban poverty, which will be presented to the public and policymakers when the research is completed.
The initiative, launched by the Belgian Embassy in Kuala Lumpur, began with a webinar entitled "Re-Examining Urban Poverty" recently.
Malaysia's efforts to address rural poverty in particular have been recognised by international institutions, Ferlito says in an email to The Edge.
During the webinar, speakers noted that the country's poverty eradication strategy needs to be fine-tuned to address migration from rural to urban areas.
Microcredit initiatives have proven to enable the poor to improve their livelihoods, says Ferlito.
With reference to Amanah Ikthiar Malaysia (AIM) in particular, recent studies have shown the effectiveness of microcredit programmes in increasing incomes among small business entrepreneurs, he says.
Since it was set up in 1987, AIM has loaned more than RM2.3 billion to some 262,000 borrowers. It reports a repayment rate of 99.2%, attributing this to the quality of its borrowers, who are all women.
In the case of AIM, not only have their incomes improved but borrowers also indicate increased satisfaction thanks to the ties of cooperation that develop among themselves, says Ferlito.
More programmes like AIM would be a move in the right direction.
"New ways need to be explored for these instruments to be enhanced," Ferlito opines, citing the racial and rural emphasis as priorities that should be changed.
"The next step in the general narrative should be to move toward need-based actions and to focus more on urban environments," he recommends.
Taking the example of public housing for the poor, Ferlito advocates a change of strategy to give the recipients a route out of their disadvantaged social environment.
Instead of building homes for the poor in sub-prime locations, assistance could take the form of a rent subsidy, which recipients can use for housing units in good locations, so that the recipients can have access to better opportunities for social mobility.
On the same note, says Ferlito, social assistance should be designed to make the recipients gradually independent of that aid.
"Policymakers should design their support strategy by including an out-of-poverty plan rather than simply cash transfers," he recommends.
Speaking at the webinar, Prof Datuk Denison Jayasooria of the Institute of Ethnic Studies, Universiti Kebangsaan Malaysia, said efforts to address poverty need to be decentralised and initiated from ground level.
In the region, he said, Thailand, Indonesia and the Philippines provide examples of local democracy in action, with communities working out solutions without central intervention.
Another challenge is to improve inter-agency coordination to address multi-dimensional issues around poverty.
A family in poverty would need to get financial aid through the Social Welfare Department, but could also need help with education, a drug problem and a prison case, for example.
"This multi-dimensional [intervention] is not taking place," said Jayasooria.
Prof Dr Fatimah Kari, the former director of the Centre for Poverty and Development Studies, Universiti Malaya, highlighted the importance of correctly measuring the incidence of poverty in order to identify the scale of the problem.
Using a cost of living index rather than the consumer price index is crucial in order to arrive at a more accurate poverty line income, she stressed.
In addition, the economic disruption arising from the pandemic calls for a Covid-19 adjusted multidimensional index to be introduced.
Errors in poverty statistics are also due to a lack of clarity in the classification of food and non-food items and the inability to measure the intensity and severity of poverty, says Fatimah. Spatial constraints for the poor is another issue that needs to be recognised.
These faults have led to inclusion and exclusion errors, undercounting and inattention to pockets of poverty, including outliers, she notes.
The effect of the Covid-19 pandemic on the poor was addressed by Institute of Democracy and Economic Affairs (IDEAS) research manager Wan Ya Shin.
The most immediate impacts were loss of food security and loss of livelihood especially among low-income households, informal sector workers and workers in affected industries, Wan stated.
In addition, the pandemic has highlighted the extent of the digital divide in online education. Access to healthcare for non-Covid-19 patients has also been delayed while mental health issues have become heightened due to the uncertainty, isolation and overcrowding caused by restrictions on normal activities.
Ferlito advocates a new strategy towards urban poverty eradication that includes promoting growth and entrepreneurship. This recognises the fact that each entrepreneur acts as an economic catalyst by stimulating job creation.
Focusing on entrepreneurship as a way to address urban poverty is based on the idea that stimulating growth helps to create opportunities for everybody, he says.
This does not refer merely to GDP growth that can happen with government intervention, says Ferlito.
Government spending comes at a cost, which includes incurring debt, spurring inflation and encouraging cronyism, which is not the case with private entrepreneurship, he argues.
So, the gold standard is to have an economic environment in which entrepreneurship can thrive, he states. This, in general terms, will create opportunities for everybody, since for each new entrepreneur, there will be a number of new workers.
The entrepreneurial approach can also be used as an organic plan along with initial subsidies and cash aid.
For example, the government could offer fiscal incentives to entrepreneurs who establish businesses in areas that need redevelopment, or to firms that decide to hire special categories of people based on need, not race.
Other initiatives could be educational and upskilling opportunities for the urban poor, to be implemented in cooperation with the private sector, in order to be sure that the skills that are taught are based on what is actually needed by businesses.
Furthermore, local and small-scale entrepreneurial initiatives, emerging from the people who are targeted for help, could be supported in terms of credit facilitation or access to networking platforms, says Ferlito.