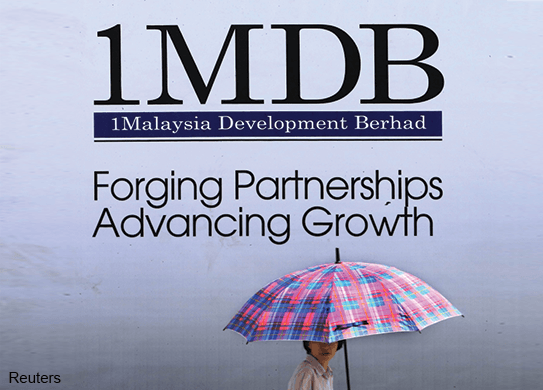 KUALA LUMPUR (May 7): Lembaga Tabung Haji (LTH) chairman Datuk Abdul Azeez Abdul Rahim should clear the air over reports that the pilgrims' fund had allegedly bailed out debt-laden 1Malaysia Development Board (1MDB) by forking out RM722 million for two plots of land in Kuala Lumpur city centre, said DAP.
DAP assistant national publicity secretary Zairil Khir Johari said reports published by business daily Malaysian Reserve and an anonymous blog showed that LTH planned to buy two pieces of land totalling 2ha in Tun Razak Exchange (TRX), 1MDB's 28ha mixed development project.
Based on information from sources as well as from the blog which had uploaded what it claimed to be internal documents on the deal, Zairil said it appeared the minister in charge of the fund had "fast tracked" the "sweetheart deal".
LTH allegedly paid RM722 million for the two plots or between RM2,860 and RM3,900 psf, which the Bukit Bendera MP described as "unbelievably exorbitant" as 1MDB bought the land for RM64 psf four years ago.
"This issue would not be such a major concern to the public if LTH was a private developer gambling its money on a high-risk project. Unfortunately, LTH, as the Malaysian haj pilgrim funds board, is an institution established to facilitate and manage the savings of Muslims towards fulfilling of the fifth pillar of Islam – the holy pilgrimage to Mecca. With such a responsibility on its shoulders, investments made by LTH should be shariah-compliant and not overtly risky so as not to jeopardise the savings of millions of pilgrims.
"As my family and I are also depositors with LTH, I am shocked by this unnecessarily high-risk investment decision," he said in a statement today. – The Malaysian Insider