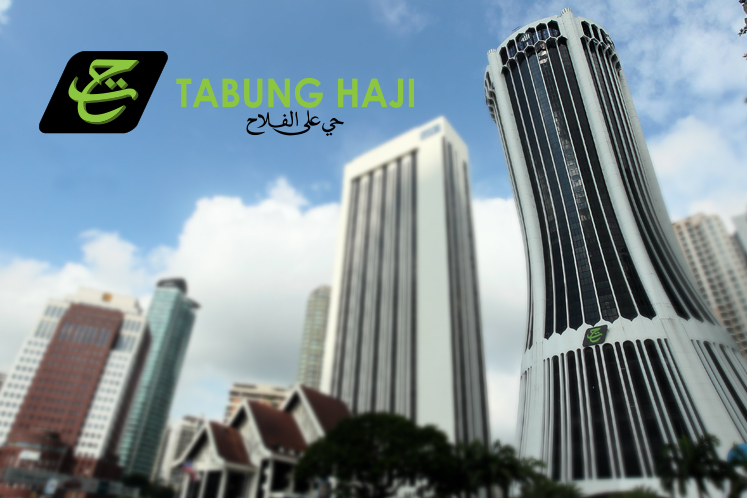 KUALA LUMPUR (Dec 28): The special purpose vehicle (SPV), set up to take over RM19.9 billion worth of Lembaga Tabung Haji's underperforming properties and equities, has commenced work.
Numerous filings with Bursa Malaysia today showed Tabung Haji transferring its shares to Urusharta Jamaah Sdn Bhd as part of the restructuring exercise.
The stocks include TH Heavy Engineering Bhd, Icon Offshore Bhd, Pelikan International Corp Bhd, MCT Bhd, UEM Sunrise Bhd, IJM Corp Bhd, Pintaras Jaya Bhd, Parkson Holdings Bhd, Lion Industries Corp Bhd, Puncak Niaga Holdings Bhd, KSL Holdings Bhd, Malaysia Marine & Heavy Engineering Holdings Bhd, Mah Sing Group Bhd, Star Media Group Bhd, Integrated Logistics Bhd, Malakoff Corp Bhd, Naim Holdings Bhd, Dayang Enterprise Holdings Bhd, Hap Seng Plantations Holdings Bhd, Eastern & Oriental Bhd, Adventa Bhd, and CSC Steel Holdings Bhd.
Assuming that the transfers were done at the last traded price of these counters today, the total value would amount to RM1.82 billion.
All of these stocks have seen double digit percentage fall in share price since the beginning of the year, with TH Heavy falling the most at 71.4%, followed by Icon Offshore (69.6%), Naim Holdings (68%), Lion Industries (64.8%), Pelikan (62.2%) and Star Media (58.2%).
MCT's share price has fallen 13.6%, while the other two counters that saw their share price declined by less than 20% year-to-date are Malakoff Corp (18.4%) and Integrated Logistics (16.7%).
Bloomberg data showed that Tabung Haji has invested in 89 public listed companies. However, some of the transfers may not require public disclosure on the stock exchange as the pilgrim fund owns less than 5% stake in these companies.
Some of the bigger market capitalisation companies that Tabung Haji has invested in include Tenaga Nasional Bhd, Maxis Bhd, DiGi.Com Bhd, Sime Darby Plantation Bhd, MISC Bhd, Lotte Chemical Titan Holding Bhd, Telekom Malaysia Bhd and SP Setia Bhd.
On Dec 11, Tabung Haji revealed that the SPV, under the Ministry of Finance, will be acquiring the pilgrim fund's underperforming properties and equities in exchange for RM10 billion in sukuk and RM9.9 billion in Islamic redeemable convertible preference shares (RCPS-i).
Its group managing director and chief executive officer Datuk Seri Zukri Samat reportedly said properties with yields of less than 2% and equities that have seen impairment of more than 20% will be acquired by the SPV at book value.
Of the assets to be transferred to the SPV, 80% of the total value comprises equities while properties account for the balance 20%.