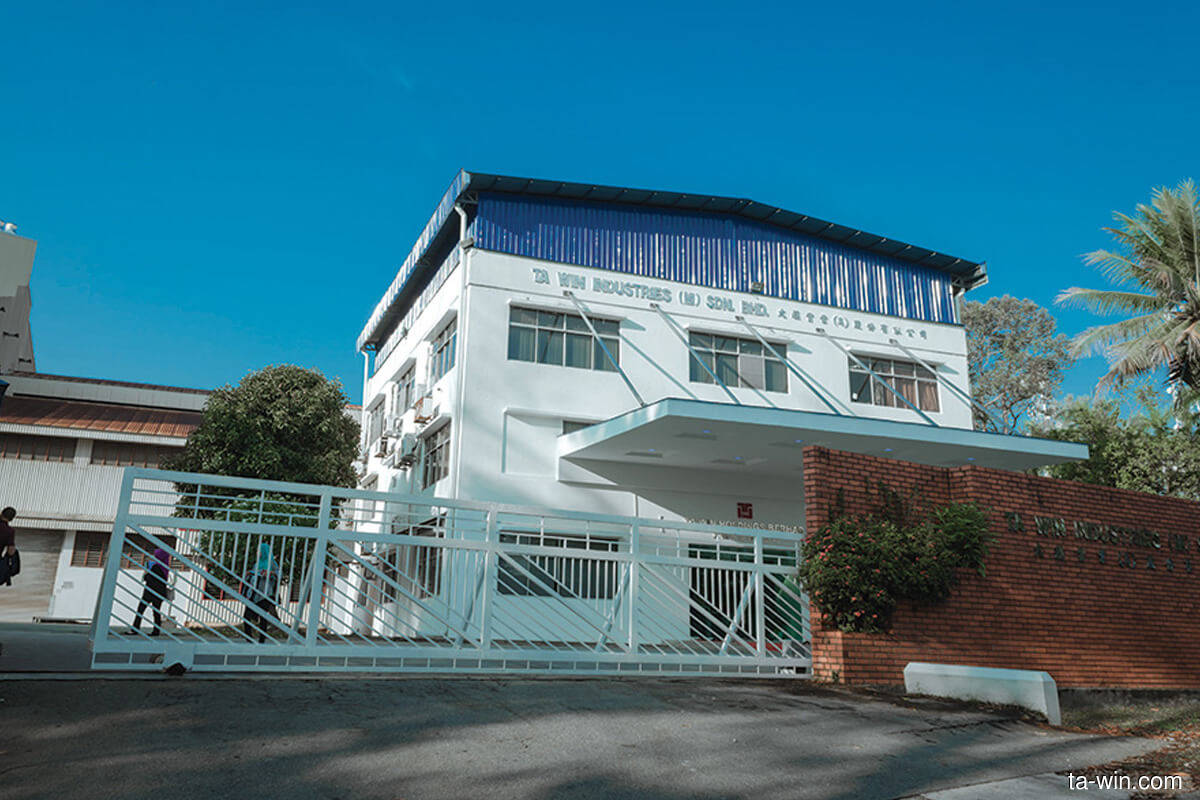 KUALA LUMPUR (Dec 14): Ta Win Holdings Bhd will be acquiring a 32.5% stake in pharmaceutical company Royce Pharma Manufacturing Sdn Bhd for RM20.85 million.
In a bourse filing, the group said its wholly-owned subsidiary Ta Win Copper Biohealth Sdn Bhd (TWC Biohealth) inked a share sale agreement with Poly Lab Sdn Bhd for the acquisition of a 22.8% or 2.74 million share stake in Royce Pharma for RM14.64 million.
At the same time, it signed a subscription agreement with Royce Pharma and the latter's shareholders Poly Lab and Jelita Serbaneka Sdn Bhd for the subscription of 1.16 million new shares, which represent 9.8% of Royce Pharma's enlarged share capital, at RM6.21 million.
Royce Pharma has 65 drugs registered with the Ministry of Health and has a contract to manufacture and supply 25 of them to government healthcare facilities until Dec 31, 2021.
As of its financial year ended Dec 31, 2019, Royce Pharma's net losses stand at RM6.1 million.
Ta Win said the deal represents an opportunity for the group to undertake its first investment in the pharmaceutical industry.
"The board believes that the proposed investment allows the group to tap on Royce Pharma's existing pharmaceutical platform, capabilities in drug development, drug production capacities and wealth of experience to explore the development of pharmaceutical products which are best fitted to the current global environment at the back of the ongoing Covid-19 pandemic," said Ta Win.
TWC Biohealth and Royce Pharma also plan to explore collaboration opportunities in the pharmaceutical industry, as well as discussing the potential development and commercialisation of antimicrobial copper and copper additives in non-pharmaceutical products (like medical disposables, equipment and devices).
Ta Win said this is with the view of securing a supply agreement with the government to manufacture and supply non-pharmaceutical products with antimicrobial copper and copper additives
In a separate statement, Ta Win managing director Datuk Seri Ngu Tieng Ung, JP said the acquisition is a progression of its plans.
"We expect our investment in Royce Pharma to positively impact the Ta Win Group's financial performance in the future given the profit guarantee of RM10 million for the first year and RM10 million for the second year, which will recognise our proportionate share of Royce Pharma's future profit," Ngu said.
Royce Pharma group president cum executive director Datuk Chandrasekar Suppiah said the decision to partner with Ta Win is timely.
"We share a strong vision for the future of the pharmaceutical industry in Malaysia and beyond. We firmly believe that with Ta Win's support, we will be able to successfully adopt new technology in terms of research, supply chain, manufacturing as well as distribution, thereby allowing us to expand our reach in the local and global markets even further," said Chandrasekar.
Shares in Ta Win were suspended today, with the counter last trading at 22.5 sen, for a market capitalization of RM100.37 million.