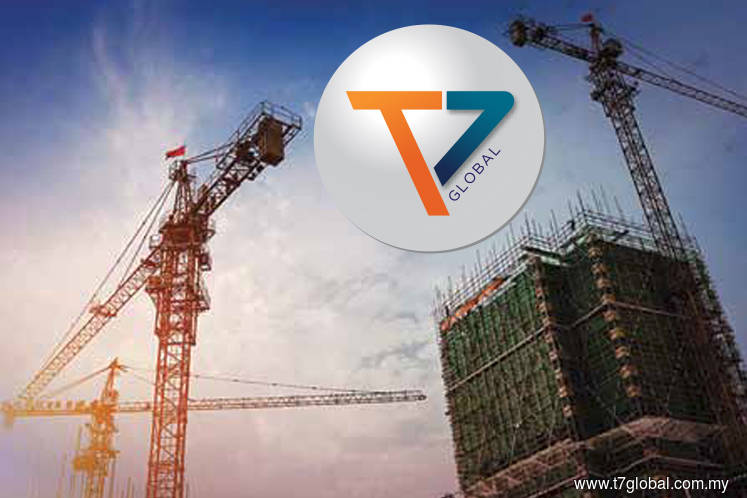 KUALA LUMPUR (Aug 3): Oil and gas (O&G) service provider T7 Global Bhd has teamed up with Hong Kong-based DIV Diving Engineering Co Ltd and Singapore's Cornerstone Offshore Pte Ltd to carry out underwater subsea engineering services for the O&G industry in Malaysia.
In a bourse filing today, T7 Global said its wholly-owned subsidiary T7 Marine Sdn Bhd has entered into a shareholder agreement with the two companies to jointly form a special purpose vehicle (SPV) for the proposed business.
Under the joint venture, the responsibilities and obligations of T7 Marine will be primarily to support business localisation and to provide operational support, while both DIV Diving and Cornerstone will provide industry specific expertise, experience and strategic business development support.
T7 Marine will hold a 55% stake in the SPV, while DIV Diving will own 30% and Cornerstone the remaining 15%.
"The initial share capital of the SPV will be RM200,000, with further working capital requirements will be [reviewed] from time to time by the SPV," said T7 Global.
The SPV's board will consist of five directors, three of whom will be appointed by T7 Marine.
"The chairman of the board will be a director who is an appointee of T7 Marine," it added.
"This new venture will provide an opportunity for T7 Global to expand its subsea and underwater activities in the O&G industry," said T7 Global chairman Datuk Seri Dr Nik Norzul Thani Nik Hassan Thani in a separate statement.
T7 Global shares ended the morning session unchanged at 41.5 sen today, with 295,200 shares traded, giving it a market capitalisation of RM174.07 million.