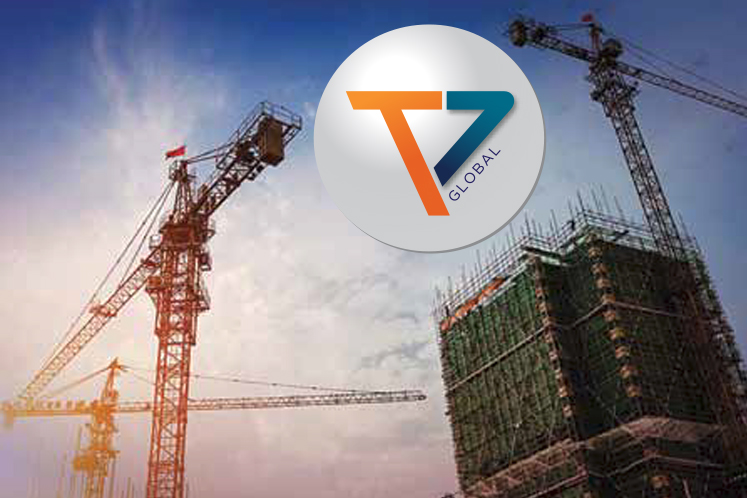 KUALA LUMPUR (July 1): Oil and gas service provider T7 Global Bhd has proposed to raise up to RM42 million from a private placement exercise to partially fund three ongoing projects which the group announced this year.
In a statement today, T7 Global said it plans to issue up to 117 million of new stock, or 20% of the total number of issued shares of T7 Global for the proposed private placement exercise.
It said the shares will be put out to third-party investor(s) to be distinguished at a later stage.
"The proceeds from this private placement exercise will be used for project working capital for contract from Carigali Hess Operating Company Sdn Bhd for the provision of onshore fabrication, offshore hook-up and commissioning for Infill Flowlines and a contract for provision of supply of systems and equipment," it said.
These two contracts have a provision value of RM140 million and it was announced in May 2020.
Meanwhile, the remaining proceeds from the private placement will be for part-financing the engineering, procurement, construction, installation and commissioning (EPCIC) of a Mobile Offshore Production Unit (MOPU) for the 10-year contract by Petronas Carigali Sdn Bhd for the leasing, operating and maintenance of a mobile offshore production unit for the Bayan Redevelopment Project Gas Phase 2, which was announced in February 2020, and the remainder of the costs for the EPCIC of the project will be borne by the group through a combination of bank borrowings and internally generated funds.
T7 Global chairman Datuk Seri Nik Norzrul Thani Nik Hassan Thani said the proceeds raised from the private placement exercise are to be utilised for these three projects as the group envisages substantial capital consumption required by the end of this year.
"We have been thoroughly planning our cash flow and assets for these projects since the launch of Bayan MOPU project in February 2020, and the other two projects in May 2020 and June 2020," he added.
As for the Bayan MOPU project, T7 Global said it is now in the phase of detailed engineering and procurement. The time charter period of the agreement is 10 years after the completion of EPCIC of the MOPU, which will furnish them with a long-steady income.
"We are exceptionally positive about delivering the project and also maintaining our growth momentum in the future," said T7 Global.
At the midday break, T7 Global remained at 38 sen, with a market capitalisation of RM198.1 million. The stock saw some 633,500 shares traded.