This article first appeared in The Edge Malaysia Weekly, on October 19, 2020 - October 25, 2020.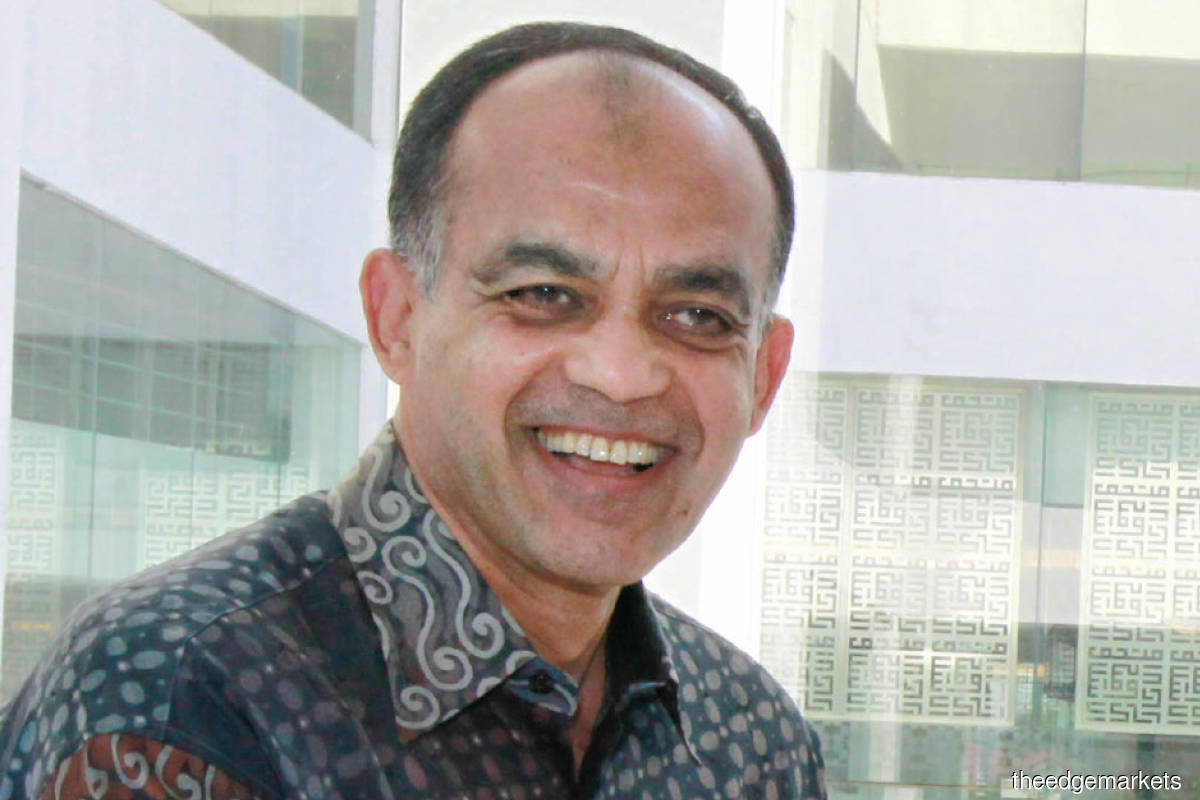 AFTER at least three years of speculation, Tan Sri Syed Mokhtar Albukhary has finally made his move on FGV Holdings Bhd.
Last week, the businessman's vehicle Perspective Lane (M) Sdn Bhd (PLSB) sent an expression of interest to "participate in FGV via an injection of plantation assets into FGV, for share consideration". If the deal goes through, PLSB could become the single-largest shareholder of FGV.
A source familiar with the deal tells The Edge that the two parties — FGV's management and PLSB's executives [as well as the executives at its main plantation arm, Tradewinds Plantation Bhd (TPB)] — will commence talks. "The fear is what happens after [the proposed merger] … Will the management of the merged entity run a tight ship and create value?" he asks.
FGV is run by CEO Datuk Haris Fadzilah Hassan and chairman Datuk Azhar Abdul Hamid; TPB's CEO and managing director is Charles Chow Kok Cheng.
TPB has a total land bank of 160,000ha, of which 87% has been planted. According to its website, the company has 132,940ha of oil palm and 6,940ha of rubber plantations. It also has 11 palm oil mills and an annual milling capacity of 2.06 million tonnes of fresh fruit bunches (FFBs).
Meanwhile, FGV manages 493,725ha of plantation land in Malaysia and Indonesia and produces about three million tonnes of crude palm oil (CPO) annually. Of this 493,725ha, more than 350,000ha is controlled via a land lease agreement (LLA) with the Federal Land Development Authority (FELDA), which is a 33.66% shareholder of FGV.
When the LLA was signed in 2012, more than 53% of the trees were considered old. Via replanting exercises that are set to continue until 2026, however, FGV's management has brought down the average age of the oil palms on the estates it manages to 13.2 years.
In August, FGV produced 445,625 tonnes of FFBs, 288,150 tonnes of CPO and 71,088 tonnes of palm kernel.
A merger between TPB and FGV would give the enlarged entity a tad more than 653,725ha of land, vying with Sime Darby Plantation Bhd, the world's largest plantation company, with a total land bank of 776,812ha, of which a little more than 600,000ha has been planted.
"But bigger is not necessarily better, [as it will be] difficult to manage. And don't forget Tradewinds has estates on peat soil in Sarawak," says a market observer familiar with plantation companies.
While the exact dynamics of the peat soil plantations are uncertain, TPB has 37 estates with 84,447ha of plantation land in Sarawak — in other words, 63.52% of its assets are in the state.
Planting on peat soil is generally frowned upon because of environmental concerns. To illustrate, in 2015, plantation giant Wilmar International Ltd's Bintulu Edible Oils Sdn Bhd stopped buying CPO from Sarawak under its "No Deforestation, No Peat and No Exploitation" policy.
Meanwhile, FGV has its own issues with Sarawak-based plantations. In October 2014, it concluded the acquisition of Singapore-incorporated and London Stock Exchange's Alternative Investment Market-listed Asian Plantations Ltd for a little more than RM1 billion, including the assumption of debts. The offer of £2.20 per share worked out to a premium of 294.7% over the net asset value per share of Asian Plantations as at end-2013.
Asian Plantations has 24,622ha of estates — Incosetia Estate, Grand Performance Estate, Fortune Estate, Kronos Estate and BJ Corp Estate — all located around Miri and Bintulu, Sarawak. More than a third of the land (9,900ha) could not be planted, however, as about 7,300ha were unplantable and close to 2,600ha were encumbered with Native Customary Rights claims.
FGV initiated a suit against 14 individuals for RM514 million because they allegedly failed to discharge their fiduciary duties, duties of fidelity and duties to exercise reasonable care, skill and diligence with regard to FGV's purchase of Asian Plantations.
Financially, FGV has just turned the corner, chalking up a net profit of RM20.55 million, from RM3.29 billion in revenue for its second quarter ended June. For the first six months of the year, however, the company suffered a net loss of RM121.8 million on the back of RM6.08 billion in revenue.
As at end-June, FGV's net asset per share stood at RM1.10. The stock closed at RM1.11 last Friday, giving the company a market capitalisation of RM4.05 billion.
As at end-June, FGV had deposits, cash and bank balances of RM1.84 billion and short- and long-term debt of RM3.11 billion and RM881.97 million respectively. Its accumulated losses stood at RM3.01 billion.
Checks with the Companies Commission of Malaysia show that TPB recorded a net profit of RM973.57 million from RM2.5 billion in revenue. Over the last five years, its net profit has fluctuated between RM56.03 million (FY2014) and RM229.51 million (FY2018). As at end-2018, TPB had total assets of RM6.57 billion while its total liabilities were pegged at RM3.07 billion.
Another issue to be grappled with is the losses FGV's shareholders are sitting on. The company's shares were floated in 2012 at an offer price of RM4.55.
To recap, FELDA pocketed RM5.99 billion from the sale of its shares while FGV raised RM4.9 billion in fresh capital from the listing of new shares. The company's initial public offering was the second largest in the world after Facebook. At its share price's peak in 2012, FGV's market capitalisation came in slightly below RM17 billion.
The stock has since shed more than 75% of its value. Apart from FELDA, FGV's other substantial shareholders include Ministry of Finance-controlled Urusharta Jamaah Sdn Bhd, with 8.02% equity interest; Kumpulan Wang Persaraan (Diperbadankan), with 6.05%; and the Pahang government, with a 5% stake.