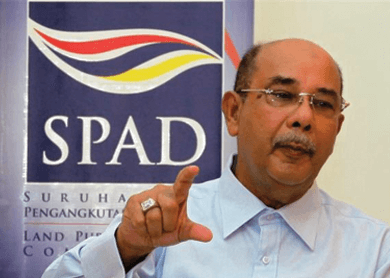 KUALA LUMPUR (June 15): The services of Suruhanjaya Pengangkutan Awam Darat (SPAD) chairman Tan Sri Syed Hamid Syed Jaafar Albar have been extended by two years, effective June 4, 2015.
This marks the second extension granted to the land public transport regulatory body chairman by the Prime Minister, a position he has helmed since the formation of the commission on June 3, 2010, said SPAD in a statement today.
This extension will give him more time to continue pursuing reforms aimed at raising the standards of the land public transport ecosystem in Malaysia, it added.
Prior to his time in SPAD, Syed Hamid was a member of Parliament from 1990 until 2013 and served as a member of the cabinet until 2009, holding several ministerial positions which included Minister in the Prime Minister's Department, Minister of Defence, Minister of Foreign Affairs, and Minister of Home Affairs.