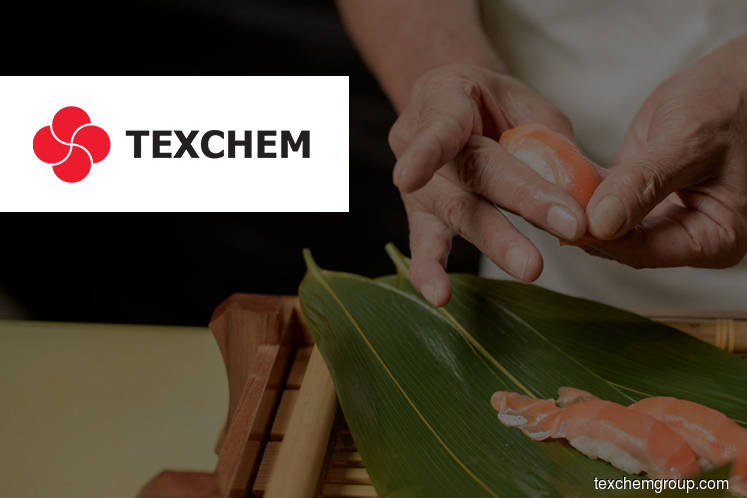 KUALA LUMPUR (March 15): Texchem Resources Bhd sold a 51% stake in wholly-owned unit Acumen Scientific Sdn Bhd to Delaware, US-based Merieux Nutrisciences Corp, for RM4.28 million. Texchem said the cash sale enabled the company to sell a non-core operating subsidiary and unlock the value of its investment there.
Acumen is principally involved in providing chemical, microbiological and environmental-related analytical testing and monitoring services, Texchem, which operates Sushi King restaurants in Malaysia, said today in a Bursa Malaysia filing. 
The company said that it signed a shares purchase agreement and shareholders' agreement with Mérieux Nutrisciences for the transaction.
"The disposal was completed on 15 March 2019. Upon such completion, Texchem holds 49% of the total issued and paid-up share capital in Acumen and Acumen becomes an associate company of Texchem.
"The disposal will enable the company (Texchem) to recognise a net gain of approximately RM4.4 million or 3.65 sen per share at the group level for the financial year ending 31 December 2019 [FY19]. The net gain consists of the gain of approximately RM2.3 million on disposal of 51% equity interest in Acumen and the gain of approximately RM2.1 million on re-measurement of 49% retained equity interest in Acumen," the filing said.
According to Texchem, which also undertakes seafood processing and provides polymer engineering solutions, the disposal of Acumen will improve Texchem's consolidated net assets per share and gearing as at December 31, 2019. 
Today, Texchem shares were up two sen at 69 sen at 4:21pm, with 59,200 units transacted. The stock was traded between 67 sen and 73 sen so far today.