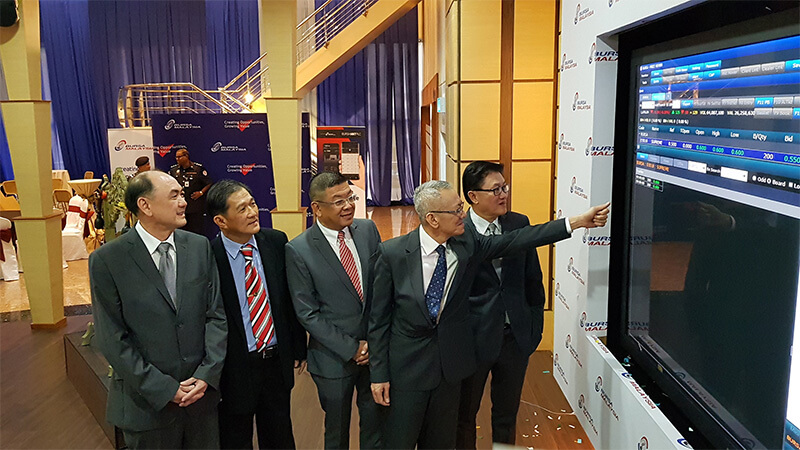 (From left): Supreme Consolidated non-independent director Ting Ing Thai, Supreme Consolidated group managing director Lim Ah Ted, Supreme Consolidated group vice executive chairman Datuk Richard Wee, Supreme Consolidated group chairman Tuan Ibrahim Baki and Supreme Consolidated independent director Chin Mui Khiong. Photo by Supreme Consolidated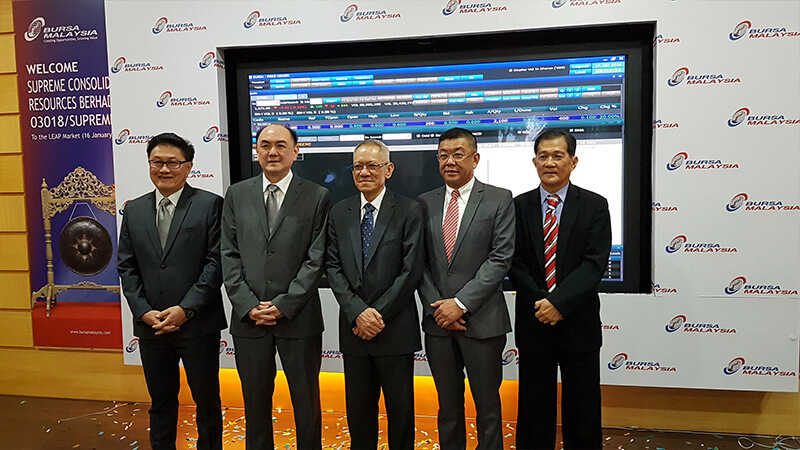 (From left:) Supreme Consolidated independent director Chin Mui Khiong, Supreme Consolidated non-independent director Ting Ing Thai, Supreme Consolidated group chairman Tuan Ibrahim Baki, Supreme Consolidated group vice executive chairman Datuk Richard Wee and Supreme Consolidated group managing director Lim Ah Ted. Photo by Supreme Consolidated
KUALA LUMPUR (Jan 16): Supreme Consolidated Resources Bhd opened 20% higher than its initial public offering (IPO) price of 50 sen on the LEAP market this morning.
The counter opened at 60 sen a share, a premium of 20%.
The group's market capitalisation based on its IPO price stands at some RM60 million.
Supreme Consolidated is the first Sarawak company to be listed on the LEAP market.
Proceeds from the listing would be used to fund working capital requirements, as well as a new warehousing and cold storage facility that will serve as its new distribution centre.
When asked about the progress of group's new warehouse, Supreme Consolidated's non-independent executive vice chairman Datuk Richard Wee said it was on schedule and would be completed sometime in August 2019.
"Construction is under way, to be completed sometime in August 2019, on track to our schedule," said Wee after the group's listing ceremony here today, adding that the new warehouse has a "modern design and facilities [revamped] to suit our other products".
On the challenges Supreme Consolidated might face in 2019, Wee said the group's distribution of food and beverage (F&B) products inclusive of meat and dairy is affected by overall demand resulting from the state of the economy, but the introduction of new products should mitigate such a challenge.
"F&B, dairy and meat are dependent on the overall economy, foresee some challenges from the overall economy in the next few years.
"Our goal is try and see new agencies and products under our group, new products and new lines we hope to mitigate that (the challenges)," he said.
At 9:42am, the counter was still trading at 60 sen, with 190,000 shares exchanged.