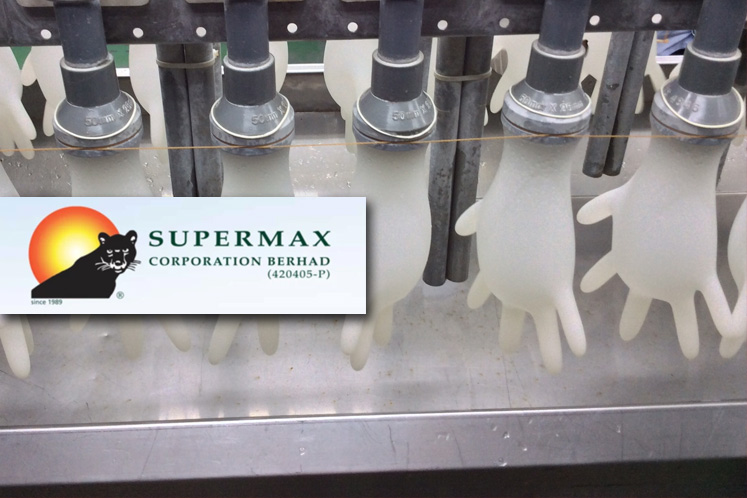 KUALA LUMPUR (June 28): Latex medical glove manufacturer Supermax Corp Bhd is acquiring a Japanese coloured contact lens company for RM3.85 million as it seeks to gain strategic access to the lucrative cosmetic lens market in Japan.
In a filing with Bursa Malaysia today, Supermax said its 70%-owned subsidiary Aime Supermax is buying Clayton Dynamics Co Ltd — together with its wholly-owned subsidiary Plan A Co Ltd — from Fordham Precision Co Ltd.
The principal business activity of Clayton Dynamics is the importing, trading and sales of fashion miscellaneous goods such as coloured contact lenses in Japan.
Meanwhile, all the relevant licenses and approvals for the importation of contact lenses and the sales and marketing of the contact lenses in Japan are held by Plan A.
Supermax said the acquisition will give Supermax a strategic access to the lucrative cosmetic lens market in Japan, with Japan being one of the largest contact lens markets in the world.
This, it said, will complement its existing business, i.e. the wholesale of clear contact lenses to optical shops, specialist retailers and professionals.
Supermax said the purchase consideration of RM3.85 million will be paid in one lump sum cash payment, financed by internally-generated funds.
"Having considered all aspects of the transaction, the board of directors of Supermax is of the opinion that the transaction is in the best interest of the company," it added.
At market close today, shares of Supermax were down 4 sen or 2.34% at RM1.67 with a market capitalisation of RM2.182 billion.