This article first appeared in The Edge Malaysia Weekly, on April 5, 2021 - April 11, 2021.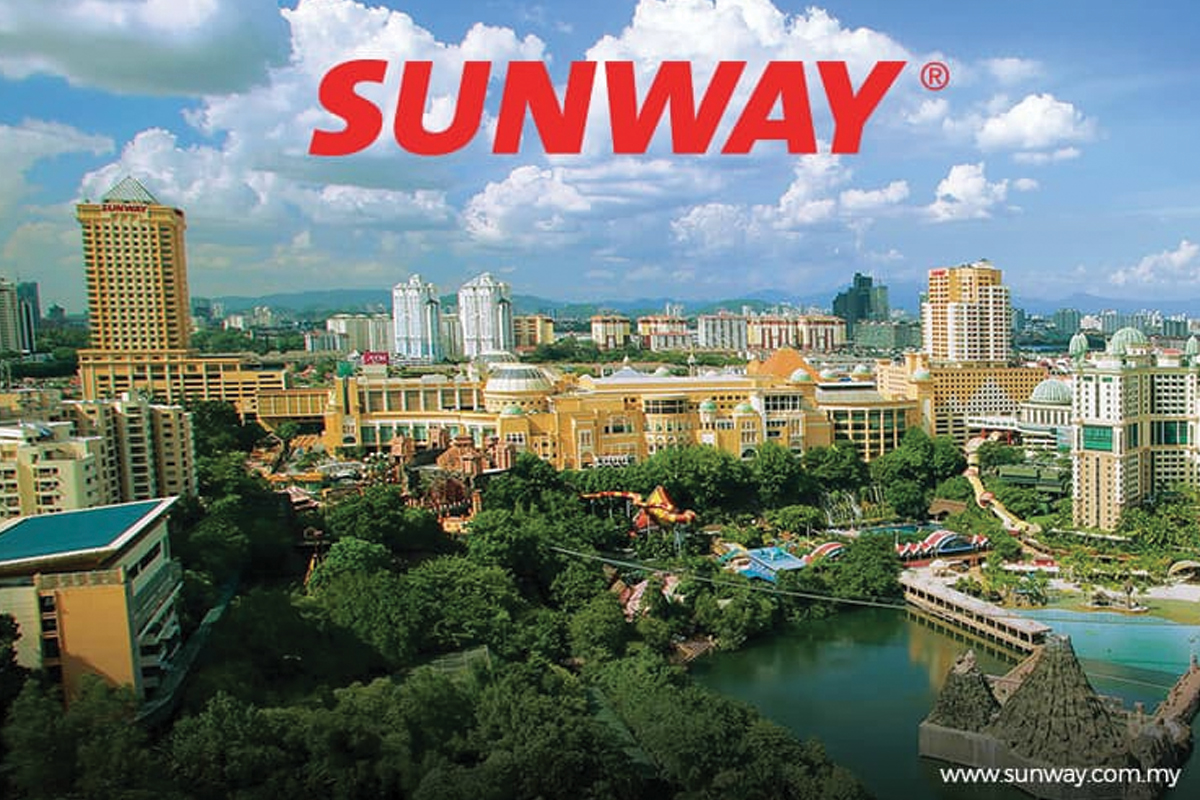 FORTUNA Gembira Enterpris Sdn Bhd, which is controlled by publicly traded Sunway Bhd, has accumulated a 4.95% stake in construction giant IJM Corp Bhd. According to IJM's website, Fortuna Gembira Enterpris is its fifth largest shareholder, with 180.25 million shares or 4.95% equity interest as at Feb 26.
In IJM's annual report for FY2020, Fortuna Gembira Enterpris was the 10th largest shareholder in IJM, with 59.03 million shares or 1.63% equity interest as at July 16, 2020. This indicates that the company has been accumulating IJM's shares.
In Sunway's annual report for FY2019, Fortuna Gembira Enterpris was listed as an investment holding company, with very little information on the company provided.
"There has been market talk of so many companies and corporate personalities being interested in IJM, but Sunway has already accumulated just below 5% … So, I would say that Sunway is the most serious of the suitors," says a source. Sunway officials could not be contacted for comment.
Interestingly, IJM has been buying back its shares since Feb 26.
Fortuna Gembira Enterpris is wholly owned by Sunway Holdings Sdn Bhd which, in turn, is wholly owned by Sunway. The former also has a 19.33% stake in Gopeng Bhd, a publicly traded company involved in the cultivation of oil palm and property development.
While many regard IJM's largest shareholder as the Employees Provident Fund (EPF), which has 606.55 million shares or a 16.75% stake, Permodalan Nasional Bhd and its various funds hold a total of 18.47% equity interest in the construction giant. Other substantial shareholders of IJM include Kumpulan Wang Persaraan (Diperbadankan), with 334.73 million shares or a 9.25% stake, and Ministry of Finance-controlled Urusharta Jamaah Sdn Bhd, which has 222.79 million shares or 6.16% equity interest.
With no controlling shareholder, talk of IJM being a takeover target is not new.
Sunway also has a 54.56% stake in publicly traded Sunway Construction Group Bhd (SunCon) while the patriarch of the Sunway Group, Tan Sri Jeffrey Cheah Fook Ling, has a direct and indirect stake of 64.65% in the construction group. Interestingly, the EPF is the second largest shareholder of SunCon, with 115.4 million shares or an 8.95% stake.
What the plans are for IJM and SunCon are not clear. Both companies are among the most respected construction players in the country.
At its closing price of RM1.70 last Friday, IJM had a market capitalisation of RM6.19 billion. Meanwhile, SunCon had a market value of RM2.34 billion, with the stock ending the week at RM1.81.
For the nine months ended December 2020, IJM had a net profit of RM245.28 million from RM4.02 billion in revenue. In the previous corresponding period, it chalked up a net profit of RM179.29 million from RM4.56 billion in revenue.
At end-December last year, IJM had deposits, cash and bank balances of RM2.74 billion, as well as short-term borrowings of RM2.09 billion and long-term debt commitments of almost RM2 billion. It had retained profits of RM3.74 billion.
IJM's construction order book stands at a hefty RM5 billion. It has a strong property development arm, IJM Land Bhd, and holds 56.2% of publicly traded IJM Plantations Bhd. It also has four toll road concessions in Malaysia, four in India and one in Argentina.
SunCon registered a net profit of RM72.79 million from RM1.55 billion in revenue for its financial year ended December 2020. In the previous corresponding period, it chalked up a net profit of RM129.32 million from RM1.77 billion in revenue.
At the end of last year, SunCon had cash and bank balances of RM640.08 million. On the other side of its balance sheet, it had short-term borrowings of RM233.71 million and long-term borrowings of RM67.2 million. It also had retained profits of RM409.78 million.
On its website, SunCon describes itself as "Malaysia's largest pure-play construction group". Like IJM, it has a strong presence in India, and is looking at jobs in Myanmar. It gets a sizeable chunk of its contracts from its parent, a diversified company with interests in development, education and theme parks, among others. SunCon's order book is understood to be in the RM5 billion band.
It is worth noting that SunCon's chairman is Datuk Goh Chye Koon, who is an IJM veteran. He joined IJM as a senior engineer in 1984 and rose to the position of executive director. From 2009 to June 2013, he was a non-executive director of the company.
Since early February, SunCon's share price has gained almost 20%, buoyed by stronger trading volume. IJM's stock, meanwhile, has gained almost 28% since early November last year.