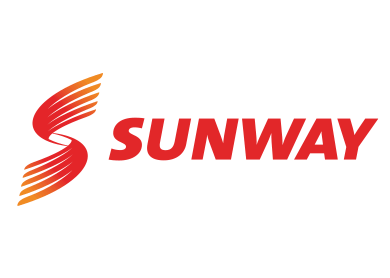 KUALA LUMPUR (Nov 18): Sunway Bhd recorded a 54.3% hike of net profit of RM143.7 million in the third quarter ended Sept 30, 2014 from RM93.15million a year ago due to better performance from most of the group's business segments.
The company's revenue for the quarter also increased to RM1.13 billion from RM1.01 billion previous year.
"The better performance was due to higher profit contribution from most of the group's business segments and the group's treasury operation," Sunway said in the announcement to Bursa Malaysia.
For the third quarter, the trading and manufacturing segment contributed the largest revenue, RM159.4  million (3Q13: RM151.9million); followed by property segment, RM151.8 million (3Q13:RM137. 1million); and quarry segment, RM56.3 million (3Q13:RM47.1 million).
However, in terms of profit before tax, property segment is the highest contributor, RM31.7 million (3Q13:RM24.6 million); followed by trading and manufacturing segment (3Q13:RM10.8 million); RM10.4 million and quarry segment, RM6.8 million (3Q13: RM5.4 million).
Sunway said that while the occupancy rate of Sunway Pinnacle has improved in the current quarter, it was not strong enough to enable it to break even yet.
"However, the rest of the other operations in this business segment recorded better performance. This was mainly due to the higher contribution from Sunway REIT and stronger profits from the leisure and hospitality business, which achieved higher visitorship and better hotel occupancy rates," it said.
Meanwhile, the performance of the trading and manufacturing segment remained satisfactory from its local operations but the overseas operations continued to remain challenging. Hence, the overall profitability was slightly weaker for this current quarter.
The better performance of the quarry segment was boosted by the stronger sales of premix, which partly offset the slower sales of aggregates.
For the nine-month ended Sept 30, Sunway's profit grew 21.5% to RM430.2 million from RM354 million a year ago. Revenue came in marginally higher at RM3.36 billion versus RM3.2 billion in the previous year. Earnings per share, however, was lower at 24.96 sen against 25.33 sen the year before.
On the group's outlook, Sunway said the group would be able to gain from a commendable economic growth for the Malaysian economy and the infrastructure projects announced by the government during Budget 2015.
"In the recent Malaysian Budget 2015, the Government announced that several infrastructure projects will be launched in next year, among them are the roll out of MRT Line 2, LRT 3, and several highway projects throughout the country.
"Given the proven track record of the group's construction arm, it will be well positioned to bid competitively for such projects," Sunway said.
Barring any unforeseen circumstances, the group is expected to continue to perform well in the last quarter of this financial year, it added.