This article first appeared in City & Country, The Edge Malaysia Weekly, on September 16, 2019 - September 22, 2019.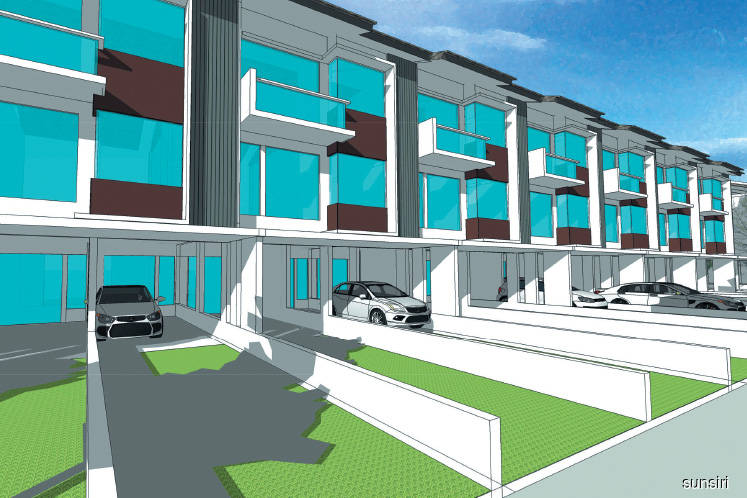 A studio rendering of Jendela de Meru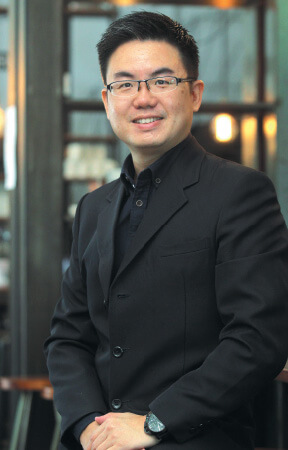 Because we are young, we are adopting a new culture, method and technology to explore the unexplored market — Chong
In today's world, it is all about innovation, creativity and being different from everyone else and Sunsiri Sdn Bhd, which was incorporated in 2016, aims to stand out with unique solutions and designs for the property market.
Director and founder Chong Tony tells City & Country, "Because we are young, we are adopting a new culture, method and technology to explore the unexplored market. Our mission is to be a game-changer. We wish to change the property development skyline by taking a more creative approach in areas such as product design, design management, business model, construction management and business management."
All these, he says, are closely related to his 18 years of experience in the property industry. He practised as an architect for a couple of years before his interest in property development saw him shift careers.
Chong worked in Gamuda Land, IJM Land and SkyWorld Development Group before he decided to strike out on his own and set up Sunsiri.
"My unique experience as an architect-turned-developer has helped me to recognise that innovation and creativity are important to power and sustain a property development company. Hence, I advocate an innovative culture in Sunsiri," he says.
The company's name is similar to one of Thailand's largest property developers, Sansiri Ltd. Chong explains that he admires the Thai developer and he hopes that Sunsiri can become like it one day.
Chong says the sun is the source of everything while "siri" sounds like series, meaning a continuous range of products and that is how the company's name came about.
He believes that design is key, which is reflected in Sunsiri's tagline, "Design meant for you".
Jendela de Meru
To be launched in the first quarter next year is Sunsiri's maiden project, the RM26.4 million Jendela de Meru, which will be built on three acres of freehold land in Meru, Klang. Chong says the land was found through an agent.
"Whenever I am looking to buy land, I emphasise accessibility, the context and local infrastructure. Another thing I look at is that there must be a mature township within a 10km radius. This is how I ended up with this piece of land," he explains.
Jendela de Meru is 6km from Setia Alam, a mature township. There are two Chinese schools within a 6km radius. The project is 6.5km from the upcoming West Coast Expressway's Kapar interchange and 11km from Universiti Teknologi Mara's biggest campus.
Chong says the design of the 66-unit strata-titled townhouse development has never been seen in the market.
"The idea of a townhouse is to service the middle class who don't have the financial ability to stay in a landed house but do not want to stay in a high- density, high-rise development," he says.
However, few townhouses are being developed these days. The main reason, Chong believes, is the lack of parking.
"A townhouse is like a link house where two units share one block, whether it is 1½ storeys or 2 storeys. Usually, they come with only one parking spot."
Another reason is that the lower units usually have small windows, resulting in dark interiors and poor ventilation. As for the upper units, the staircases that provide access are usually narrow.
To solve these issues, Chong has designed a product that is like a terraced house, but shared by two units. "It is under the category of townhouse, but I I gave it a new name — linked duplex."
The land area of the 3-storey townhouse measures 24ft by 70ft. The ground floor is divided into two, so there are separate entrances for the two units on the first and second floor, which are single floor plate units with an open concept.
To solve the parking problem, Chong's design incorporates a long driveway that extends right up to the front door, allowing owners to park their cars in tandem.
A semi-enclosed area in the driveway can be converted into a lanai for semi-outdoor activities and a space on the ground floor can be used as a secondary living room or as an office space for solo entrepreneurs.
An open staircase, with windows for natural lighting and ventilation, will lead up to the main house.
The design, Chong says, is inspired by windows, hence the development's name, Jendela, which means windows in Malay.
"We advocate big windows to promote cross-ventilation and natural lighting. Moreover, in ancient architecture, especially Chinese architecture, window frames are nicely crafted because the concept is to frame the view outside. It is like a painting. This inspires us as well," he explains.
The built-up of the lower unit will be about 1,300 sq ft and the upper unit, around 1,400 sq ft.
"Usually, for this kind of development, the lower units will be slightly more expensive because there isn't a need to walk up so many stairs. But we are trying to sell at the same price, so the upper unit will have more lifestyle features and space," says Chong. The indicative selling price is RM400,000.
By separating the water tank, the roof will belong to the upper unit. Owners can thus build an internal extension to convert the roof into a mezzanine floor. A bay window or balcony will be included as well.
The financing for Jendela de Meru is almost done, says Chong, but for subsequent projects, Sunsiri will use an equity crowdfunding platform called PitchIN (see box story).
Future plans
For the next five years, Chong says the company will focus on affordable housing for the middle class.
"We will focus on small and medium-scale developments. This kind of development has a shorter construction cycle, and lower risk and density. Our main focus is on landed properties and low-density condominiums in the Klang Valley and Greater Kuala Lumpur."
Sunsiri is also in the initial stages of acquiring two parcels of land in Puchong and Gombak.
Apart from its core business of property development, the company is doing research and development on pre-fabricated modular systems.
Chong says it is looking at a new prototype of universal affordable homes solution that is versatile, flexible, modular, customisable and comes in a system.
"We believe it may change the real estate horizon and the entire ecosystem. Our vision is to reduce the delivery timeline, produce modular yet flexible designs, enhance product quality, reduce pollution, strengthen public safety and disrupt the mortgage system.
"When we look at pre-fabrication, we want to solve the affordability issue. It is a social issue. This is why I find it is worth looking into this. It is not only for one's career or business but a solution for the world," he says.
Equity crowdfunding
"We are the first property developer to do crowdfunding. It has many advantages for young companies like us. Through the crowdfunding platform, we can reach out to many people and they would know who we are and what our products are. These are our target buyers," says Sunsiri Sdn Bhd director and founder Chong Tony.
This crowdfunding exercise will also enable the company to better monitor its cash flow, he explains. Fixed dividends will be given annually to the investors instead of servicing a bank loan monthly.
The company listed on PitchIN on June 29 to raise RM2 million in three months. "We wanted to raise RM3 million, so RM2 million will be done through equity crowdfunding and the remaining RM1 million by direct funding."
He adds that PitchIN operates under guidelines set by the Securities Commission Malaysia (SC), so the process is very tough.
In equity crowdfunding, a minimum and maximum target must be set. The minimum target is set at RM400,000 and the maximum, RM2 million.
"We must at least achieve the minimum target. If we don't achieve the target, it is fine because we can go for bank loans. This exercise is more for branding and awareness," says Chong.
Investors will be given company shares, priced at RM20 each. The minimum investment is RM1,000.
For the first three years, investors will hold premium shares with a minimum 10% fixed dividend. From the fourth year onwards, premium shareholders will be converted to ordinary shareholders and the dividend will be based on the company's performance.
Chong says returns from Jendela de Meru's will be used to pay the fixed dividend. "We are quite confident Jendela de Meru will be sold out within three months of its launch. After the sale and purchase agreements are signed, we will collect the 10% down payment, which is more than enough for us to pay the dividend."
Investors have to hold on to their shares for at least one year before they can sell the shares back to the company or another investor. They can only sell up to 50% of their shares in the first year.
"This is to protect the company from cash flow problems if a lot of people suddenly want to sell their shares," Chong explains.
Investors can trade among themselves anytime at any price, but selling to outsiders would be subject to the company's approval. The platform for trading will be on PitchIN.
The crowdfunding exercise will end on Sept 21.