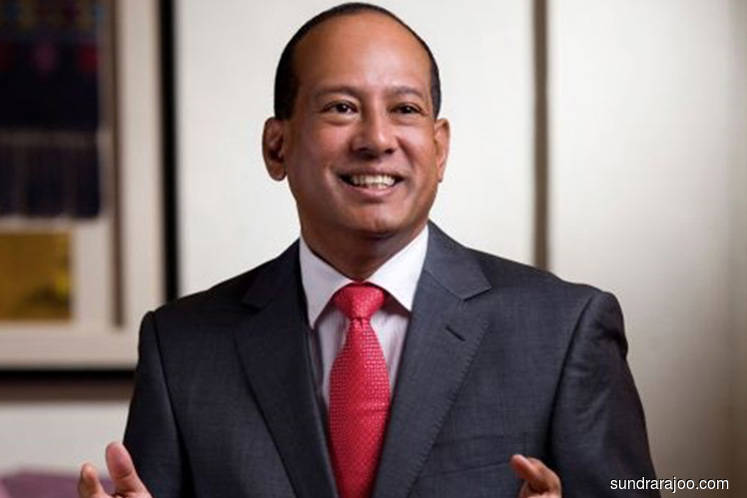 KUALA LUMPUR (March 26): Former director of the Asian International Arbitration Centre Datuk N Sundra Rajoo was today charged at the Sessions Court here with three counts of criminal breach of trust (CBT) of the centre's fund amounting to RM1.01 million.
Sundra, 63, claimed trial to all three charges before Sessions Court judge Azura Alwi, where he claimed immunity.
The former director is charged with CBT of RM89,700, RM621,172.50 and RM300,495 of the funds belonging to the centre at Bangunan Sulaiman, Jalan Sultan Hishamuddin here between Dec 8, 2016 and Aug 17, 2018.
If convicted Sundra stands to face a minimum of two years to 20 years of jail and shall be liable to a fine.
He had earlier failed in his judicial review application at the High Court here when Justice Datuk Nordin Hassan ruled that the court has no jurisdiction to question the attorney general's unfettered discretion under Article 145 of the Federal Constitution to charge an individual despite the person claiming immunity.
Nordin ruled the argument on Sundra's immunity should be made in the criminal court and not a civil court.
Sundra had named the Foreign Minister, the attorney general, the Malaysian Anti-Corruption Commission and government as respondents in the judicial review application.
Senior federal counsel S Narkunavathy appeared for the respondents while counsel K Shanmuga appeared for Sundra.
Following that he was brought to the Sessions Court to face the charges.
At the Sessions Court, deputy public prosecutor Kamal Bahrin Omar offered bail at RM200,000 with one surety and that the accused surrendered his international passport.
His lawyer at the criminal proceedings, led by Datuk Baljit Singh, applied that bail be reduced to RM50,000 on his client's own surety, as Sundra received a letter from the international body Asian African Legal Consultative Organisation (AALCO) addressed to the Foreign Ministry and attorney general vouching for his immunity.
Baljit, who appeared with Abd Shukor Ahmad, further told the court that Sundra needed to travel abroad due to his work as an arbitrator and his next working trip is on Thursday (March 28).
The lawyer also said they would take up arguments on the immunity issue and consider applying to transfer the case to the High Court after getting all the documents.
In the end, Azura fixed bail at RM100,000 with one surety and ordered that Sundra surrender his passport on April 2.
She also fixed May 3 for mention of the case and directed the prosecution to hand over the necessary documents regarding the case to the defence by April 19.