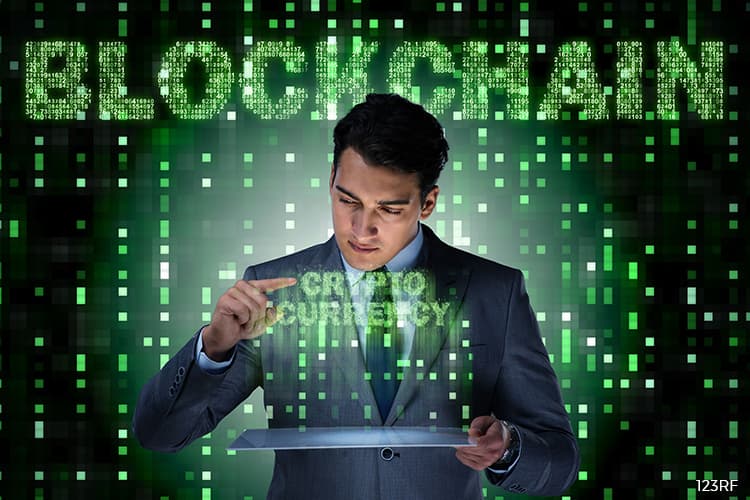 KUALA LUMPUR (Oct 25): Blockchain and smart contract protocols could change the global sukuk industry for the better, said S&P Global Ratings.
In a statement today, S&P Global Ratings Global head of Islamic finance Mohamed Damak said blockchain can increase the transparency of cash flows and the  underlying assets, while enhancing investors' decision-making through a  greater supply of information.
"These technologies could also pave the way for more robust Sharia and financial auditing of sukuk after issuance, thereby reducing the risk of default because of non-Sharia compliance,"he said.
In a report titled "The Future Of Banking: Blockchain May Be The Sukuk Industry's Missing Link," S&P Global Ratings said to date, only a handful of financial institutions have used blockchain to issue conventional bonds and none to issue sukuk.
It said some market participants argue that blockchain was created a decade ago, but has not had much impact on the financial system.
"However, in our view, this technology and the increasing  prevalence of peer-to-peer services are opening up opportunities for small innovative market participants to challenge established financial groups.
"We have long believed that, at the very least, blockchain presents an opportunity for financial institutions to minimize costs by streamlining back-office operations, shortening clearing and settlement times, facilitating payments, and even generating new revenue streams," it said.
S&P Global Ratings said since blockchain technology enables the creation of a shared digital transaction ledger, banks can use it in their payment, trade finance, money transfer, and post-trade services.
It said having a real-time, standardised view of transaction data without needing multiple reconciliations would remove many of the inefficiencies that hinder the financial system, and could reduce costs considerably.