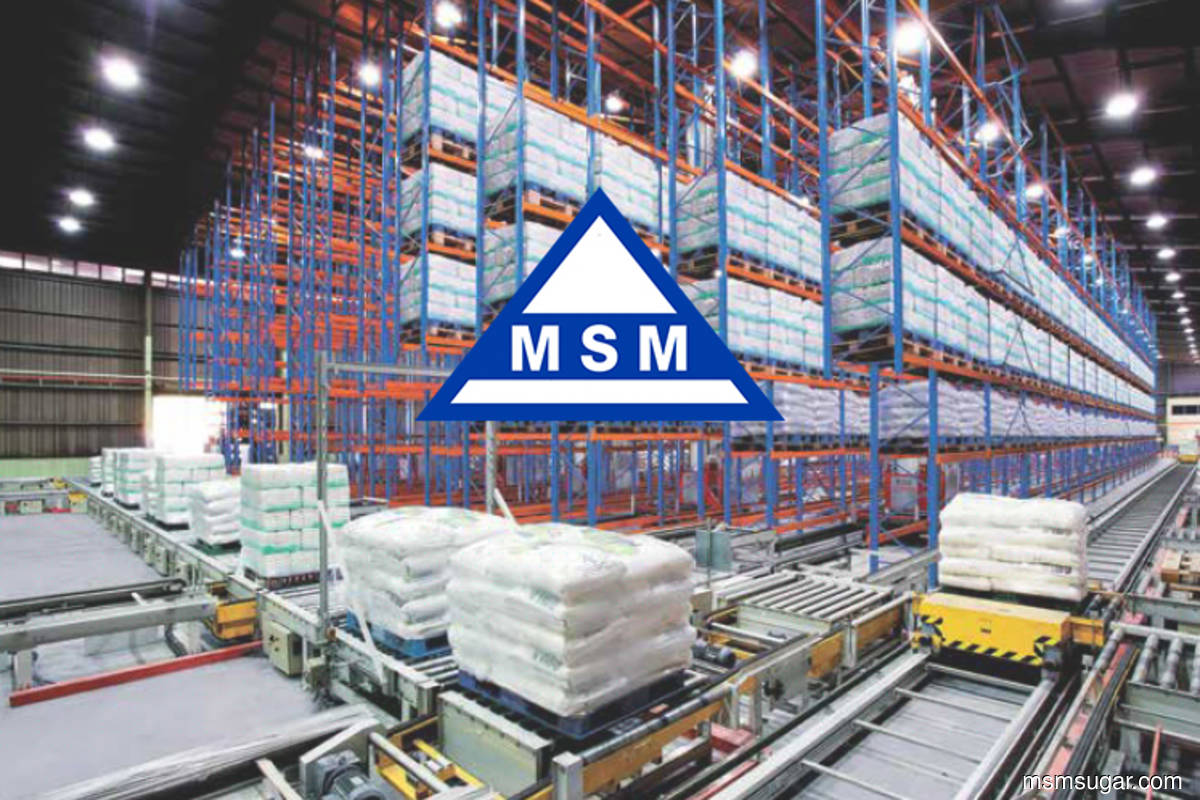 KUALA LUMPUR (Nov 25): MSM Malaysia Holdings Bhd reported a net profit of RM96.86 million in the third quarter ended Sept 30, 2021 (3QFY21) compared with a net loss of RM71.21 million a year ago, mainly due to improved margin from higher average selling price, gain on disposal of MSM Perlis Sdn Bhd and gain from liquidation of excess raw sugar hedges of RM30.96 million.
Earnings per share stood at 13.78 sen, compared with loss per share of 10.13 sen in 3QFY20, according to a Bursa Malaysia filing on Thursday.
This was despite quarterly revenue slipping 7.72% to RM548.65 million from RM594.55 million a year earlier amid lower total sales volume in the current quarter.
For the cumulative nine months ended on Sept 30, 2021, the group turned in a net profit of RM141.51 million from a net loss of RM127.47 million, while revenue increased slightly by 4.09% to RM1.62 billion from RM1.55 billion.
On a quarterly basis, the group's net profit swelled seven times from RM13.47 million in the immediate preceding quarter (2QFY21) while revenue dipped from RM554.1 million in 2QFY21.
Commenting on the group's financial performance, MSM group chief executive officer Syed Feizal Syed Mohammad said it remains cautiously optimistic about the group's turnaround plan and the ability to achieve sustainable growth amidst the rising trend of global raw sugar price.
"The group is working towards improving its efficiency and remains positive about its full year target performance.
"MSM is now focused on improving our yield and capacity utilisation which will result in lower refining and production cost," he said in a separate statement.
He added that it will continue to pursue its turnaround plan and achieve sustainable growth with good returns via an enhanced enviromental, social and governance (ESG) framework within the group through a wide range of ongoing and new initiatives.
At the time of writing, shares in MSM traded 11 sen or 7.01% lower at RM1.46, giving it a market capitalisation of RM1.03 billion.