This article first appeared in The Edge Malaysia Weekly, on July 26, 2021 - August 01, 2021.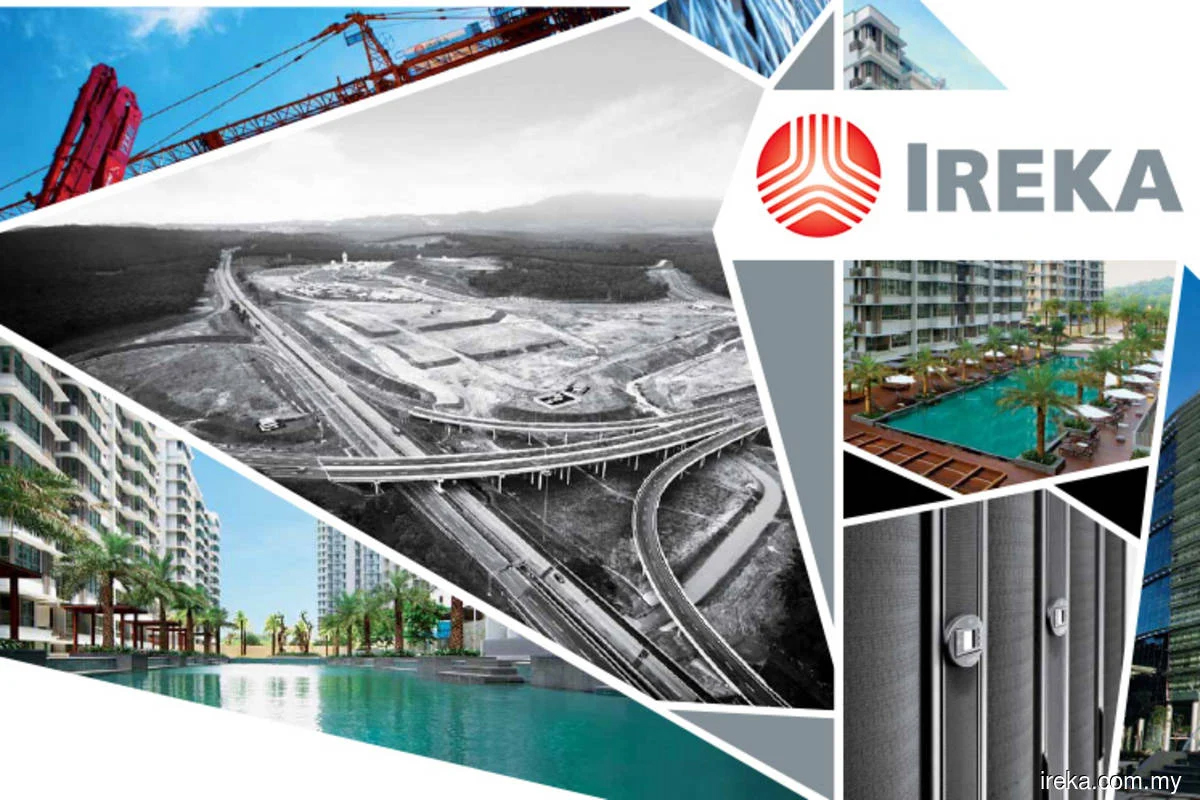 SHAREHOLDER changes at Ireka Corp Bhd have caught market attention, with the Lai family reducing their stakes amid boardroom shifts in recent weeks. With all that has been happening in the infrastructure and real estate firm, it appears that the loss-making company may be employing an overhaul in strategy to return to the black.
On July 5, the company saw a slew of board changes beginning with the resignations of executive chairman Datuk Lai Siew Wah, non-executive director Datuk Lai Jaat Kong and independent director Lau Mun Cheong, while group managing director Datuk Lai Voon Hon was re-designated as non-executive chairman.
Mohd Hasnul Ismar Mohd Ismail was then appointed as group managing director, Simon Chow Sung Chek as executive director, Chairil Mohd Tamil as chief financial officer and Shahruladeri Mohamad Adnan as independent director.
Mohd Hasnul is also the group managing director of the Shoraka Group of Companies, as well as the managing partner of Shoraka Advisory Services, Dubai. The Shoraka Group is better known for its advisory work in Dubai rather than this part of the world.
Chairil, who also worked with Shoraka Advisers Sdn Bhd a decade ago, was formerly deputy president of business at Exim Bank from June 2011 to May 2018, while Chow is also a director of AC Chow Holdings Sdn Bhd, a private investment holding company. Shahruladeri is currently the CEO of CIB Capital Ltd, a licensed fund management company based at the Labuan International Business and Financial Centre, Malaysia.
On the same day, Lau, who was appointed to the board of directors on Feb 27, 2020, resigned from his role as a member of the remuneration, nomination and audit committees.
That leaves Hoe Kah Soon and Datuk Azmi Abdullah as chairman and member, respectively, of the audit committee. Azmi is also the chairman of the remuneration and nomination committees.
The changes in the board comes amid Voon Hon reducing his stake in the company and taking on a non-executive position.
Moreover, last Thursday, Ireka announced a private placement of up to 10% of its shares, which would amount to some 186.7 million shares. The approval for the share placement was obtained at its last annual general meeting on Sept 29, 2020.
The placement would further dilute the interest of the Lai family in the company, which was reduced earlier this month.
On June 30, via an off-market transaction, ldeal Land Holdings Sdn Bhd disposed off 21.67 million shares in Ireka, leaving it with a 26.76% stake.
On the same day, Kenanga Investors Bhd acquired a 29.96% stake, or 55.93 million shares, in Ireka via a direct business transaction.
Who is behind the 29.96% block in Ireka that is held by Kenanga is not clear, but it is the single largest block in the company. Whether the new appointments to the board are linked to the 29.96% stake is not known.
Also, does the Lai family still have the majority say in Ireka?
As at July 22, in Ireka's 2020 annual report, Siew Wah, Voon Hon, Monica Lai Voon Huey, Lai Voon Keat, Lai Voon Wai and Liw Yoke Yin jointly owned the biggest block of shares in Ireka through their private vehicle, Ideal Land, with 39.37% equity interest or 75.3 million shares.
According to the latest filing on July 3, Voon Hon's holding stands at 27.76%, or 69.83 million shares, after disposing of 21.67 million shares via Ideal Land.
Meanwhile, one of the major developments at Ireka was to have been the unlocking of value from its investment in 23.07%-owned associated company Aseana Properties Ltd, which is listed on the London Stock Exchange.
Aseana was to have sold most of the six assets on its divestment programme by the end of its financial year ended March 31, 2020 (FY2020), and Ireka was targeting for its demerger from Aseana to be completed by end-2020.
But now that the demerger exercise, which was first announced in May 2020, has been terminated, it appears that Ireka's new shareholders are left with the onus of deciding what to do with its investment in Aseana.
Note that on June 5, Ireka received a non-binding offer from its substantial shareholder Ideal Land to buy all of the former's subsidiaries and associate companies involved in the property development, property management, urban transport and information technology business for an indicative offer price of RM40 million.
In a Bursa Malaysia filing, Ireka said: "In view of the interests of certain directors of the company in Ideal Land, namely Datuk Lai Siew Wah, Datuk Lai Voon Hon, [Monica] Lai Voon Huey and Chan Chee Kian, [these] directors are deemed interested in the offer."
In an upswing not seen in nearly three years, shares of Ireka more than doubled to close at 67 sen last Friday from the 30 sen level in March, giving the company a market capitalisation of RM122.31 million.