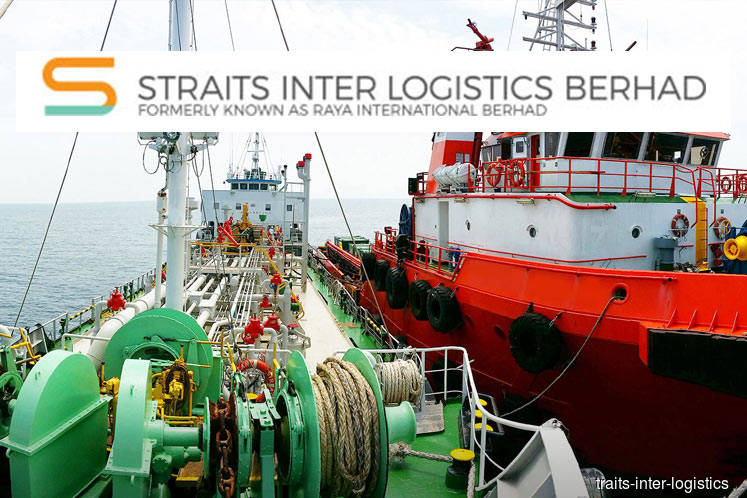 KUALA LUMPUR (Nov 9): Straits Inter Logistics Bhd is acquiring a 38% stake in Hong Kong bunker trader Banle Energy International Ltd for RM15 million via issuance of new shares at 23.5 sen apiece.
Straits had on Jan 18, signed a heads of agreement with Banle to explore potential business cooperation and/or collaboration opportunities to further expand their oil bunkering business geographically.
In a filing with Bursa Malaysia, Straits said today that the proposed acquisition would enable it to expand its business operations by tapping into the existing market of Banle in Hong Kong, where Straits Group does not have presence at this juncture. 
"Additionally, the proposed acquisition would enable Straits to leverage on Banle's existing sales and marketing network in Hong Kong to carry out its oil bunkering services, thereby enlarging the customers base of Straits Group to include the existing customers of Banle, which consist of transportation and shipping companies from Germany, China, Taiwan and Singapore," the filing said.
Straits entered into a conditional share sale agreement with CBL (Asia) Ltd today, to acquire 1.44 million shares or 38% of Banle for RM15 million via issuance of 63.82 million new Straits shares at an issue price of 23.5 sen each. Banle is currently 100% owned by CBL, whose shareholders are Chia Teck Lim (56%) and Lu Xiaoling (44%).
According to Straits, the issue price of 23.5 sen is a 3.6% discount to the five-day volume weighted average market price of Straits shares up to and including Nov 8 of 24.38 sen.
Straits said the proposed acquisition is also expected to provide the group with an additional income stream in the form of share of profit from Banle, which will become an associate of Straits Group, post-completion of the transaction.
Under the deal, CBL will provide a profit guarantee of US$1.65 million to Straits for two 12-month periods ending Dec 31, 2019 and 2020, which translates to a yearly profit guarantee of US$825,000.
Banle posted a 50.9% increase in net profit to US$365,238 for the financial year ended July 31, 2017 (FY17), from US$241,994 in FY16. Banle will change its financial year from July to December, after the closing of account for FY18.
Barring any unforeseen circumstances, the proposed acquisition is expected to be completed by the first quarter of 2019. 
UOB Kay Hian has been appointed by Straits to act as the adviser for the proposed acquisition.
Meanwhile, following completion of the acquisition of a 55% stake in Tumpuan Megah Development Sdn Bhd in September, Straits said it has been granted full access to carry out its oil bunkering services in 14 operating ports in Malaysia, of which 6 operating ports remain untapped by Straits Group at this juncture.
"In view of this, Straits is currently exploring the business opportunities on the other six ports in Malaysia, which are presently not in their portfolio or without any operations," it added. 
At 2.46pm, Straits shares were down 0.5 sen or 2.04% at 24 sen, with 308,600 shares done, bringing a market capitalisation of RM133.78 million.