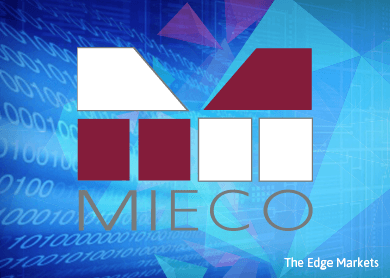 Meico Chipboard Bhd (-ve)
CHIPBOARD maker Mieco (Fundamental: 0.65/3, Valuation: 0.9/3), last picked by our momentum algorithm on July 10, jumped 13.3% to 94.0 sen yesterday on heavy volume. Like other chipboard and furniture makers, its share price has performed strongly, up 150.7% year-to-date, supported by the stronger USD.
Incorporated in 1972, Mieco is the pioneer in particleboard manufacturing in Malaysia and has established a dominant presence in the domestic market. The Pahang-based company derives about 70-80% of its sales from the domestic market with the balance from export markets.
In 2012, Mieco fell into the red with a net loss of RM7.0 million, hit by higher material costs and softening demand from the US and Europe. In 2013, net loss widened to RM63.6 million, due mainly to an impairment loss of RM45.8 million on its Kuala Lipis plant. 
Nonetheless, the wood products industry has turned around, after suffering from the overexpansion and overcapacity over the last five years. Fuelled by higher local chipboard demand and stronger furniture exports, Mieco returned to the black in 2Q14 and has since been profitable.
Normalised net profit was RM1.7 million in 2014, excluding one-off disposal gain of RM16.1 million on one of its factories. Meanwhile, revenue increased 9.2% to RM321.9 million, boosted by higher sales volume and selling prices. 
For 2Q15, net profit more than doubled to RM6.7 million, thanks to higher selling prices, more value-added sales and lower raw material costs particularly glue and raw wood. For 1H15, it recorded a net profit of RM10.0 million compared to a net loss of RM0.1 million in 1H14, while revenue rose 4.4% to RM170.8 million. 
The improved financial performance helped pare down its net gearing to 28.3%, from 51.4% at end-2013.
The stock trades at a trailing 12-month P/E of 6.1 times and 39% below book value. No dividend was paid for the past five years.
This article first appeared in digitaledge Daily, on September 9, 2015.