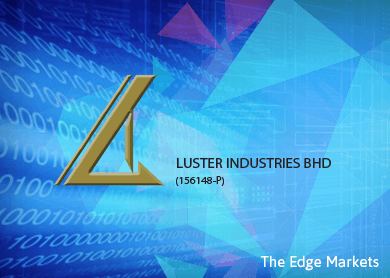 Luster Industries Bhd (-ve)
Luster (Fundamental: 2.25/3, Valuation: 0.5/3) is an integrated manufacturer of high precision and precision plastic parts and components.
After the upliftment of its PN17 status in March 2013, revenue for the year grew to RM143.5 million, thanks to increased sales of automotive parts and hygiene products. Net profit was RM3.1 million. However, revenue declined 29.2% to RM101.6 million in 2014 while net profit fell 80.2% to RM611,809. The decline was attributed to lower sales from a customer in the electronics sector.
Moving forward, the company intends to diversify into the mining industry, and has entered into a joint venture with Venturian Minerals Sdn Bhd to explore and mine minerals in Kemaman. As at end-December, Luster has started initial works and completed the construction of mining assets.
Luster is trading at 1.15 times book with trailing 12-month P/E of 310.93 times. Net cash stood at RM24.7 million at end-December 2014 — 14.3% of its market capitalisation of RM173.2 million.
This article first appeared in The Edge Financial Daily, on April 29, 2015.