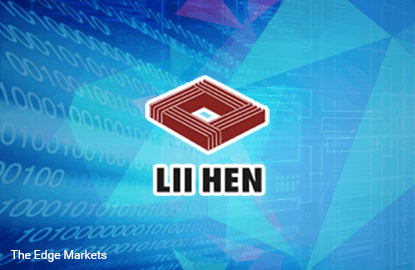 LII Hen Industries Bhd (-ve)
LII Hen (Fundamental: 2.5/3, Valuation: 2.4/3) was picked by our momentum algorithm for the second time in a week, last Friday, on heavy volume.
The stock was first recommended by InsiderAsia on February 16 and has since risen by a whopping 74.2% to close at an all-time high of RM6.15 last Friday. By comparison, the FBM KLCI has fallen by 10.5% during the same period. 
Notably, shares of furniture makers have fared very well, thanks to the weakening ringgit which favours exporters. About 77% of Lii Hen's products are exported to America — its single largest market.  Its second largest market is Asia, contributing about 13% of sales.
The company is backed by solid underlying fundamentals — it is sitting on net cash, pays consistent and fairly generous dividends, and delivers double-digit ROE. Net cash stood at RM55.9 million or 93 sen per share at end-June, up from RM10.2 million at end-2012.
On Monday, the company released a stellar set of 2Q2015 earnings results. Revenue surged 41.3% y-o-y to RM138.3 million while net profit increased an outsized 96.2% to RM12.7 million, due mainly to higher demand for its bedding products and foreign exchange gain of RM1.0 million.
Lii Hen also declared a second interim dividend of 7 sen per share for 2015, which will go "ex" on September 7. Dividends totaled 13 sen per share for 1H2015, up from 7.5 sen per share in 1H2014.
Last month, the company proposed a 1-for-2 bonus issue of up to 30 million new ordinary shares, and a 1-for-1 share split. The share split will be undertaken after the issuance of the bonus shares.  Upon completion of both exercises, which is expected by 4Q2015, outstanding shares will increase to 180 million.
The company has consistently paid dividends, with payout ratio ranging from 30% to 50% of net profit. Dividends totaled 14.5 sen per share in 2014, yielding investors a net 2.36%.
This article first appeared in digitaledge Daily, on September 1, 2015.