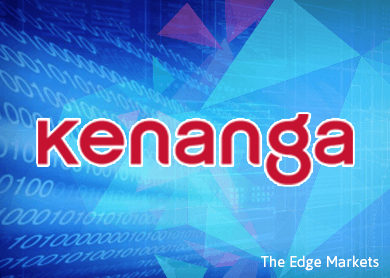 K&N KENANGA HOLDINGS BHD (-ve)
KENANGA (Fundamental: 1.8/3, Valuation: 1.65/3) is mainly involved in the provision of financial services including equity broking, investment banking, wealth management and investment management. It is the largest independent investment bank by equity trading volume and value. 
It first triggered our momentum alert on April 30, when its share price was 67 sen. Yesterday, the stock was, again, picked out by our algorithm, with 5.7 million shares changing hands. The stock closed at 74.5 sen. 
Total net income expanded after it acquired ECM Libra Investment Bank Bhd and ING Funds Bhd in 2012 – from RM228.4 million to RM449.1 million in 2014 while net profit increased from RM220,000 to RM29.5 million. 
Kenanga entered into a Business Cooperation Agreement with Tokai Tokyo Financial Holdings Inc. last month to explore business opportunities between the two investment banking groups. 
The stock is trading at 0.62 times book, similar to its peer ECM Libra Financial Group but lower than Hong Leong Capital's 4.1 times. 
This article first appeared in The Edge Financial Daily, on May 8, 2015.