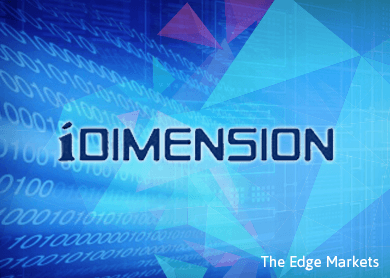 iDimension Consolidated Bhd (-ve)
IDIMENSION (Fundamental: 1.45/3, Valuation: 0.3/3) triggered our momentum alert for the second consecutive day on active trading, up a cumulative 22.7% to close at 13.5 sen yesterday.
Last Wednesday, the company's warrants surged 400% to close at 5 sen on its maiden trading day. IDimension issued 247.46 million warrants on the basis of one warrant for every two existing shares held. The warrants, convertible to iDimension shares on a 1-for-1 basis at an exercise price of 10 sen, will expire on July 14, 2020.
To recap, the bonus issue is part of a series of corporate exercise proposed in March, including a proposed acquisition and share issuance. The company has completed the acquisition of the remaining 20% stake in its 80%-owned subsidiary IDB Interactive Sdn Bhd.
IDimension specializes in software solutions and maintenance services, mainly serving the manufacturing sector. In 2014, it ventured into the distribution of online games and other ICT products to telecommunication companies and general consumers.