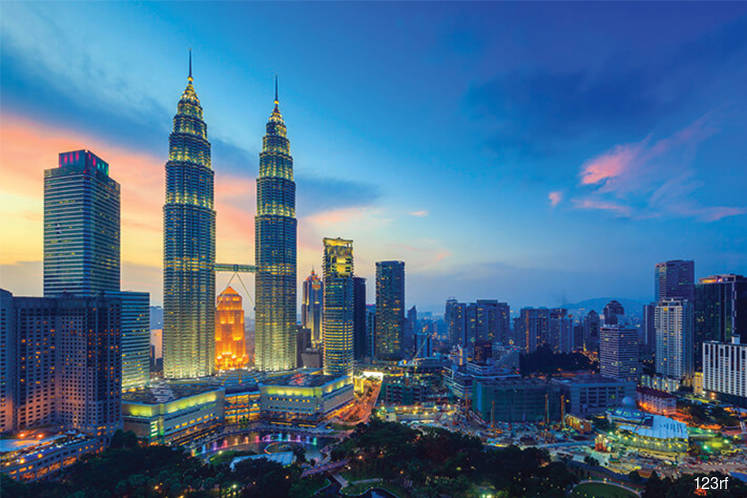 KUALA LUMPUR (June 24): Local think tank Socio-Economic Research Centre (SERC) says it will be "still quite challenging" for Malaysia to achieve a gross domestic product (GDP) growth of 5% for the full year of 2019 due to the contraction in export and slowdown in private investment figures.
"To hit 5% is still quite challenging, given that we started the first quarter at 4.5%. We are retaining our GDP forecast at 4.5% to 4.7%," said its executive director Lee Heng Guie during a briefing on SERC's quarterly economy tracker today.
Last Friday, it was reported that the Prime Minister Tun Dr Mahathir Mohamad said Malaysia can achieve GDP growth of above 5% this year despite the current projection of 4.8% to 4.9%.
Speaking to the press, Lee said SERC is still maintaining its economic growth projection of 4.5% to 4.7% for 2019 as the think tank sees "no change in the uncertainty assessments".
He explained that in the remaining quarters, the external environment is still expected to be impaired by the escalation of the trade war.
"On the domestic front, cautious business and consumer sentiments would continue to weigh on private spending," he added.
He also noted that SERC is projecting a 4.6% GDP growth for the second quarter of 2019.
For the first quarter of 2019, exports contracted some 0.7%, while private investment growth has sharply pulled back to 0.4%.
Despite new domestic political transition as well as new policies, Lee takes comfort that approved foreign direct investments (FDIs) continue to remain strong and has jumped more than 70%.
He, however, cautioned that the continuous contraction in domestic direct investments is "not a good sign".
"We welcome FDIs but we also want domestic approved investment, in order for us to have more sources of growth, or from both sides," said Lee.
On the ringgit forecast, Lee said the ringgit is estimated at RM4.00 to RM4.15 against the US dollar by end-2019.
"While ringgit will continue to be subjected to external pressures in times of increasing uncertainty, we believe that Malaysia's economic and financial fundamentals should remain supportive of the ringgit over the medium-term," said Lee.
He explained that the fundamental factors like the projected continued economic growth, current account surplus and still ample foreign reserves would continue to support the ringgit.